GK Quiz on Sports-Nov 25, 2022
Who has been accused by Victoria Police of stealing and defrauding AUD 250,000, which was used to hire the best cricket players in the world?
Who defeated India with a 2-2 tie and a 2.5-1.5 victory in the Chess Olympiad champion double-header semifinals?
3- Who scored the lone goal in Switzerland's World Cup Group G opener against his native Cameroon in Doha late on Thursday?
4-Who has joined Melbourne Renegades for the upcoming Big Bash League season, just two days after being released from his New Zealand central contract (BBL).
5- That was the Brazil manager who claimed that despite an ankle ailment, star striker Neymar would push over the pain threshold and participate in the FIFA World Cup?
GK Quiz on Sports
6- After assuming control of the social media business Twitter, who sacked more than 50% of its staff last week?
7- In the Group D match between France and Denmark on Saturday, who is more likely to be the centre of attention as both teams try to secure their place in the tournament's round of 16?
8- In Friday's Group B encounter of the FIFA World Cup at the Ahmed Bin Ali Stadium in Al Rayyan (Qatar), who helped Iran defeat Wales with 10 men by a score of 2-0?
9- Who was the first player to see a red card during the current World Cup and the third goalkeeper in tournament history to do so?
10- Whose dreams for Qatar 2022 were dramatically revived by goals from Rouzbeh Chesmi and Ramin Rezaeian in the 98th and 101st minutes of their historic 2-0 victory over Wales with ten men at the Ahmed bin Ali Stadium in Doha (Qatar)?
GK Quiz on Sports
11- Who assisted Brazil in their 2-0 victory over Serbia on Thursday night at the Lusail stadium in Doha to kick off their group stage campaign?
12- In the Group H match against Ghana on Thursday night at Stadium 974 in Doha, who put all the off-field concerns about Manchester United to rest by scoring the opening goal?
13- Which franchise has recruited Jordan Hermann as its wildcard player in the new Cricket South Africa (CSA) Twenty20 league (SA20)?
14-Name the England coach who announced on Thursday that both captain Harry Kane and centre-back Harry Maguire would be available for their team's second World Cup Group B match against the USA on Friday.
15- Who scored the game-winning goal that gave Odisha FC a thrilling 3-2 victory over Chennaiyin FC in the Indian Super League (ISL) at the Kalinga Stadium in Bhubaneswar?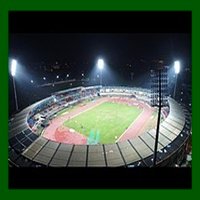 GK Quiz on Sports
16-Which team's victory versus Costa Rica ranks among the biggest victories from the most recent World Cup finals?
17- Whose Group H opening of the 2022 FIFA World Cup in Doha, Qatar, ended in a scoreless draw?
18-Whose impressive bowling performance of 3 for 11 on Thursday at Sheikh Zayed Stadium in Abu Dhabi enabled debutants Samp Army to defeat Bangla Tigers by 15 runs?
19- Who will serve as the captain of India's five-person team at the next World Weightlifting Championships 2022 in Bogota, Colombia?
Who is India's best chance at the weightlifting world championship, which China is predicted to dominate in the lighter weight categories?
GK Quiz on Sports
ANSWERS-
1-A Melbourne man
2-Uzbekistan, the reigning Chess Olympiad champion
3-Breel Embolo
4-veteran opener Martin Guptill
5-Tite
6-Elon Musk, the businessman and magnate
7-France striker Olivier Giroud
8- Late goals by Roozbeh Cheshmi and Ramin Rezaeian
9- Goalkeeper Wayne Hennessey
10- Iran.
GK Quiz on Sports
11-Two second-half goals from Richarlison
12-Portugal's Cristiano Ronaldo
13-Sunrisers Eastern Cape
14-Gareth Southgate
15-Nandhakumar Sekar
16-Spain's 7-0
17- Former champions Uruguay and South Korea
18-South African pacer Dwaine Pretorius' fine bowling
19- Olympic silver medallist Mirabai Chanu
20-Mirabai Chanu
For more, GK Quiz on Sports, click here
For Current Affairs, click here
(Visited 6 times, 1 visits today)