Sports GK questions-2022
Who verified that Martin Zubimendi, a central midfielder, has signed a two-year contract extension through June 2027, raising his release clause to 90 million euros?
2- Who lost their second game of the FIFA U-17 Women's World Cup 0-3 to fellow debutants Morocco at the Kalinga Stadium in Bhubaneswar?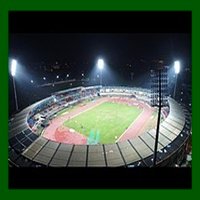 3- Who stole the show at the Firenze Open when he put on an incredible performance to defeat Mackenzie McDonald 6-3, 6-2 and advance to the quarterfinals in Florence, Italy?
4- Who lost against Iraq 2-4 at Kuwait City's Ali Sabah Al-Salem Stadium's opening game of Group H of the AFC U-20 Asian Cup Qualifiers?
5- Who won the second game of Pro Kabaddi League (PKL) Season 9 by relying on an outstanding raiding performance by Arjun Deshwal?
6- After winning the recently concluded Tri-series in Christchurch, who has been included to Bangladesh's 15-member roster for the ICC T20 World Cup in Australia?
7- Given that one must play aggressively to get the team off to a strong start, who thinks the opener's position carries an equal share of risks and rewards?
8-Who claims that he is aware of the significance of the India-Pakistan cricket match but won't put himself or his team under unnecessary stress by continually considering the excitement being created around the match throughout the cricketing world?
9- Who believes that all of the teams competing in the ICC T20 World Cup must accept the fact that it is, in the end, a brutal format where the best team can be eliminated with just one defeat?
10- After losing the T20I and ODI series to India and then travelling straight to Australia for the ICC T20 World Cup, who thinks "it's not all doom and gloom" for his team?
Sports GK questions-2022
11- Who improved her perfect record against the No. 8 player from the US to 4-0 with a convincing victory over adolescent Coco Gauff to progress to the quarterfinals of the San Diego Open?
12-Who said that Mitchell Starc, his pace bowler, was justified in telling England skipper Jos Buttler that he was beyond his crease?
13- Who has announced the inaugural iteration of "Super Ten," a novel cricket competition that would pit former international cricketers from different countries against corporate titans in a 10 over (T10) format?
14- Where and when will a 10 over (T10) format cricket goodwill competition be held? This event offers high levels of enjoyment and entertainment.
15- What well-known sporting event will finally begin on Sunday at Geelong's Kardinia Park Stadium when 2014 winners Sri Lanka take against Namibia?
Sports GK questions-2022
16- Who had a strong first T20 World Cup performance in the UAE and Oman in 2021, advancing to the Super 12 level and even winning there?
17-Who of the following has said that there was no indication he would be selected for the historic Test tour of Pakistan in December of this year until head coach Brendon McCullum called to confirm it?
18- Give the name of the well-known sporting event that will get underway on Sunday with the first-ever gathering in Melbourne of the captains of all 16 participating teams for the traditional "Captains' Day," which formally kicks off the competition.
19- Ahead to the Men's T20 World Cup, who is unconcerned that his team isn't considered the favourite since they don't have a choice in the matter and prefer to concentrate on the game of cricket?
20- Who will face Pakistan in the Super 12 match on October 23 in front of a raucous MCG crowd?
Sports GK questions-2022
ANSWERS-
1-Real Sociedad
2-The Indian U-17 Women's Team
3-Italian Lorenzo Musetti
4-The India U-20 national team
5-Jaipur Pink Panthers
6-Middle-order batter Soumya Sarkar and left-arm pace bowler Shoriful Islam
7-Australia T20I skipper Aaron Finch
8-India skipper Rohit Sharma
9-England white-ball captain Jos Buttler
10-South Africa skipper Temba Bavuma
Sports GK questions-2022
11-World No.1 Iga Swiatek of Poland
12- Australian T20I skipper Aaron Finch
13- Kannada star Kichcha Sudeep and West Indian Cricket Legend Chris Gayle
14- It will be held over two days in Bengaluru in December 2022.
15-The ICC Men's T20 World Cup f
16-Namibia
17-England's charismatic batting allrounder Liam Livingstone
18-the ICC T20 World Cup
19-New Zealand skipper Kane Williamson
20-India
Sports GK questions-2022-October 14
1- Who is the two-time Olympic medalist who took home bronze in Tokyo in 2015 and silver in women's singles in the 2016 Summer Olympics in Rio?
Which cricket side defeated Australia in a three-match series?
3-For the remaining T20I matches in the series against South Africa, Jasprit Bumrah's injury was replaced by whom, according to the BCCI's All-India Senior Selection Committee.
4- Who is the seasoned defender who took action to allay concerns that a knee problem may endanger his chances of travelling to the FIFA World Cup with Brazil?
5- In the tenth match of the Legends League Cricket (LLC), who assisted the India Capitals in defeating the Manipal Tigers by seven wickets?
Sports GK questions
6- At a function where Pat Cummins, Josh Hazlewood, and Ellyse Perry were present, who made the announcement about the new men's Test naming rights arrangement with NRMA Insurance?
7-Who participated in the T20I series against Australia after overcoming a back injury that prevented him from competing in the T20 Asia Cup in the UAE?
8- Who won the 2007 T20 World Cup's debut tournament?
9- Who advanced to the Tel Aviv Watergen Open quarterfinals by easily defeating Pablo Andujar of Spain 6-0, 6-3?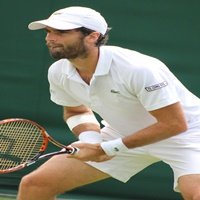 10- Which Indian cricketer is currently being treated by the BCCI Medical Team for a back injury?
Sports GK questions
Who will be the Indian representative at the Red Bull Half Court World Final in Egypt?
12- If Jasprit Bumrah is unable to travel with the Indian team to Australia for the Men's T20 World Cup next month, who has endorsed Mohammed Shami to take his place?
13- At the vivo Pro Kabaddi League Auction held in Mumbai last month, who was the player who fetched the highest price in Category B?
14-In Uttar Pradesh, at the Buddh International Circuit, a MotoGP race will be held starting in 2023.
15-How many nations participate in the international 3×3 Red Bull Half Court tournament?
Sports GK questions
16- Who claimed that Uttar Pradesh should be extremely proud of themselves for hosting the MotoGP Bharat?
17- Who revealed that the ICC Men's T20 World Cup 2022 champions will receive a huge check for USD 1.6 million?
18-Which late Australian cricketing legend has had the Grandstand at Riverway Stadium in Townsville, Queensland, formally named in his honour?
19- Who was the former Australian cricketer who was murdered in a car accident on May 14 and a member of the two-time ODI World Cup winning team as well as one of the most recognisable faces in world cricket?
20- Who last participated in a Davis Cup match in Israel in 2006 when he was a teen?
Sports GK questions
1- PV Sindhu
2-india.
3- Mohd. Siraj
4-Dani Alves
5-Hamilton Masakadza's blazing bat, with able support from Zimbabwean Solomon Mire (28) and New Zealander Ross Taylor (29)
6-Cricket Australia (CA)
7-Bumrah
8-India
9-The 88-time tour-level titlist Novak Djokovic
10-Jasprit Bumrah
Sports GK questions
11-Elite Pro Basketball Athletes Abhishek Tyagi, Abhyudaya Yadav, Abhishek Rathee, and Samsher Ahmad who formed the Delhi Storms team
12-Former India men's wicketkeeper-batter and ex-member of the senior selection committee Saba Karim
13-Guman Singh
14- India
15-25
Sports GK questions
16-Yogi Adityanath, Chief Minister, Uttar Pradesh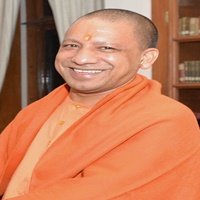 17-The International Cricket Council (ICC)
18-Andrew Symonds
19-Andrew Symonds
20-Novak Djokovic
(Visited 10 times, 1 visits today)