Sports Quiz Questions and Answers-2022
1-Where will the T10 League, cricket's smallest competition, debut?
2. How many teams will there be in the Abu Dhabi T10's sixth season?
3. Who is TTen Global Sports' Chairman?
4- Who will play each other in their opening Group B game on Tuesday when they return to the World Cup, both teams will be eager to change the course of history in a quick but crucial match.
5-What does AIFF mean?
6- Who was the recently deceased former India football captain?
7- Babu Mani made his international debut in this tournament, competing in Kolkata against the renowned Argentina team that would go on to win the World Cup two years later.
8- Who won the Santosh Trophy twice, in 1986 and 1988, both times with Bengal.
9- What is the name of the Pakistani star bowler who just underwent an appendectomy, or the removal of the appendix, and claimed to feel better as a result?
10- What competition is known as the T10 League, the smallest format of cricket?
Sports Quiz Questions and Answers
11- Which game saw Pakistan's great pacer Shaheen Shah Afridi limp off the field due to knee pain, depriving them of a bowler just as the game was about to get out of hand?
12- Who is the player who is now tied for third place and one stroke off the lead at the RSM Classic, the final PGA Tour competition of 2022 and has had an excellent year thus far?
13- Who won their second straight game in a row in the 16th Hero I-League, Panchkula, by defeating Kolkata powerhouse Mohammedan Sporting 1-0 on the strength of a Luka Majcen goal?
14- Who led India's 65-run victory over New Zealand in the second T20I at Bay Oval by scoring an unbeaten 111 off 51 balls to reach his second T20I century?
15- What sporting event, as exemplified by South Korean player Dong Geon Lee of the Adani Gujarat Giants in Season 9, has contributed to the growth of the game's popularity around the world?
Sports Quiz Questions and Answers
16-Who once more demonstrated his near-total mastery of online chess by winning the 2022 Meltwater Champions Chess Tour Finals with one round remaining.
17- Which Pakistani opener is expecting to be a key player in the country's ambitions when it hosts a few series with an eye toward a spot in the World Test Championship final (WTC)?
18- Which nation has a win percentage of 51.85 and is now ranked sixth in the WTC?
19- Who is in danger of withdrawing from the World Cup altogether after suffering a leg injury and will likely miss France's opening match against Australia.
20. Who officially announced the T10's travels in Sri Lanka?
Sports Quiz Questions and Answers
ANSWERS-
1- In Sri Lanka.
2-Eight teams
3-Shaji Ul Mulk.
4-Wales and the United States
5-The All India Football Federation
6-Babu Mani
7-1984 Nehru Cup
8-Babu Mani
9-Shaheen Shah Afridi on Sunday
10-The tournament will be called the Lanka T10 League
Sports Quiz Questions and Answers
11-At the MCG in the T20 World Cup final against England
12-The Indian-American Sahith Theegala
13-RoundGlass Punjab FC (RGPFC)
14-Suryakumar Yadav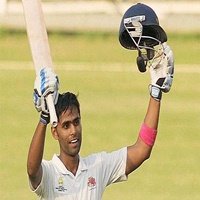 15-The Pro Kabaddi League
16-Magnus Carlsen
17-Imam-ul-Haq
18-Pakistan.
19-Karim Benzema
20-Sri Lanka Cricket's Honorary President, Shammi Silva and Honorary Secretary, Mohan de Silva
Sports Quiz Questions and Answers-October 10, 2022
1- During their match-winning 161-run partnership against South Africa in the second ODI at the JSCA International Stadium, who made it clear he wasn't interested in invading Ishan Kishan's privacy?
Who is the left-handed Indian batter who feels that he still needs to improve, causing him to miss the trip to the forthcoming T20 World Cup, which begins this month in Australia?
Who has claimed that he did not challenge Australia batsman Matthew Wade's obstruction of bowler Mark Wood during the first T20I in Perth when Wood attempted to take a catch?
4- With a brilliant 93 off 84 balls in a difficult 279-run chase, who was one of the key players in India's seven-wicket victory over South Africa on Sunday in Ranchi?
5-Five- Four of the most well-known female singers from the Arab world are featured on the fourth single from the official soundtrack to the FIFA World Cup Qatar 2022, which celebrates the power of women. They, who?
Sports Quiz Questions and Answers
6- What does the fourth song featuring the FIFA World Cup Qatar 2022's theme say?
7- In the next games of the three-match T20I series against Australia and the ICC T20 World Cup, starting on October 16, who has said Alex Hales is in pole position to partner him at the top of the batting order?
8- Who took a dramatic inaugural T20I against Australia by an eight-run margin and a 1-0 series lead on Sunday in Perth?
9- Who will play host to Odisha FC as both teams prepare to start their Indian Super League (ISL) campaigns in Jamshedpur with victories?
10- In the 36th National Games Mallakhamb tournament at the Sanskardham Sports Academy in Ahmedabad, who put up a masterful performance to win her second gold medal?
Sports Quiz Questions and Answers
11- Who enjoyed enormous success with over 300 athletes competing over the course of the three-day competition in Chennai on October 8–10?
12- Who responded to Ramiz Raja, the chairman of the Pakistan Cricket Board (PCB), who said that respect for the opposition is not a result of wins and losses?
13- Who introduced the Droni consumer camera drone?
14- Who unveiled a brand-new Kisan Drone that runs on batteries and can spray 30 acres of land per day with agricultural pesticides?
15-That is the cricketer who specialises in helicopter shots?
Sports Quiz Questions and Answers
16- Who will play each other again in the Euro 2024 qualifying matches after Italy, the defending champion, was placed in the same group as England in Sunday's draw?
17- From December 27 to January 15 in Pakistan, who will compete in three ICC Men's Cricket World Cup Super League matches as well as two Tests to defend their ICC World Test Championship (WTC) championship?
18- Who has declared that he will start the ICC T20 World Cup at home and the two remaining T20 International matches against England?
19- Despite the veteran 31-year-old player having a hairline fracture on the finger of his right hand, who will be travelling to Australia with the rest of the team for the ICC T20 World Cup next week?
20- Prior to the FIFA U-17 World Cup starting on Tuesday, who met the India U-17 women's national team at the team hotel in Bhubaneswar and spoke with the players, coaching staff, and team officials?
Sports Quiz Questions and Answers
ANSWERS-
1-India middle-order batter Shreyas Iyer
2- Ishan Kishan
3-England skipper Jos Buttler
4-Left-handed batter Ishan Kishan
5-Balqees, Nora Fatehi, Manal and Rahma Riad.
Sports Quiz Questions and Answers
6-Light The Sky'
7-England white-ball skipper Jos Butter
8-England
9-Last season's league winners and semifinalists Jamshedpur FC
10-Maharashtra's Rupali Sunil Gangawane
Sports Quiz Questions and Answers
11-The Elite Pro Basketball League's Chennai leg
12-Ace India off-spinner Ravichandran Ashwin
13- MS Dhoni.
14-Garuda Aerospace
15-MS Dhoni.
16-The Euro 2020 finalists
17-The New Zealand men's team
18- Australia T20I skipper Aaron Finch
19-Top New Zealand batter Daryl Mitchell
20-The All-India Football Federation (AIFF) Secretary General Dr Shaji Prabhakaran
(Visited 17 times, 1 visits today)