Sports Quiz Questions-2022-November 23
1- Who will serve as India's captain in ODIs and Tests against Bangladesh beginning in December, with KL Rahul serving as his deputy?
2-The young left-arm pacer from India continued his steady climb by recording his best-ever T20I cricket stats of 4/37 in four overs during the third and final T20I match against New Zealand at McLean Park in Napier. He is who?
Who was the Indian pacer who said that his spectacular four-wicket haul against New Zealand in the third T20I was the result of his philosophy to bowl as many hard-length deliveries as possible in an effort to unsettle the opposition's batting order?
4- Who thinks that the players will make an attempt to enjoy the game and play fearlessly as they prepare for the 2024 Men's T20 World Cup?
5- Who is the manager of Argentina who promised his team would remain upbeat despite a shocking 2-1 loss to Saudi Arabia in their opening game of the 2022 FIFA World Cup?
Sports Quiz Questions
6- Who, when his contract was up for renewal, criticised Test and ODI captain Pat Cummins for speaking behind his back and said that "he grew tired of the leaks concerning his future"?
7- Who thought the way Cristiano Ronaldo's relationship with Manchester United ended was sad?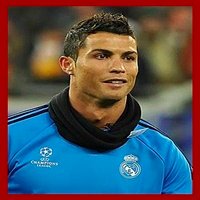 8- Who returned to United in August 2021, finished as the team's leading scorer across all competitions with 24 goals, and claimed he felt "betrayed" by the organisation for trying to oust him from the squad?
9- Who has been included in the men's test team for England's upcoming trip to Pakistan?
10- That was the Australian team's coach who led the Test squad to a 4-0 Ashes victory at home and led the team to the ICC T20 World Cup victory in the UAE last year.
Sports Quiz Questions
11- At a press conference held at the Deccan Gymkhana Club in Pune, who was formally introduced as the Tennis Premier League's (TPL) host for the upcoming fourth season?
12- In the Hero Indian Super League (ISL) at the Kalinga Stadium in Bhubaneswar, who will have the difficult task of tarnishing Odisha FC's exceptional home record?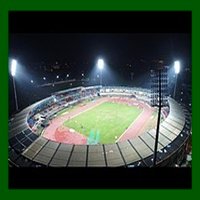 13- Who purchased the first ticket for the FIH Men's Hockey World Cup 2023, which will begin on January 13, 2023, in Odisha?
14- When and where will the 2023 FIH Men's Hockey World Cup take place?
15- With 12 wickets in four games at an average of 12.58, who was England's second-highest wicket-taker in the ICC Men's Under-19 World Cup in 2022?
Sports Quiz Questions
16-How many teams will compete in the esteemed FIH Men's Hockey World Cup in 2023?
17- How many games are scheduled for the famous FIH Men's Hockey World Cup 2023 in Bhubaneswar and Rourkela?
18-Who slid to No. 2 in the most recent ICC Men's ODI Team Rankings issued on Wednesday after their 3-0 series loss to Australia?
19- In the most recent ICC Men's ODI Team Rankings, who has now reclaimed the top spot?
Who gave Patnaik the ticket for the first day of play at the Rourkela Birsa Munda Hockey Stadium on January 13 the next day?
Sports Quiz Questions
ANSWERS-
1- Rohit Sharma
2-Arshdeep Singh
3-Mohammed Siraj
4- Stand-in skipper Hardik Pandya
5-Lionel Scaloni
Sports Quiz Questions
6-Former Australia men's team coach Justin Langer
7-Legendary footballer Wayne Rooney
8-Cristiano Ronaldo
9-Uncapped leg-spinner Rehan Ahmed
10-Justin Langer
11- Pune.
12-Chennaiyin FC
13-Odisha Chief Minister Naveen Patnaik
14-The World Cup will be organised from January 13 to 29 next year at the newly constructed Birsa Munda Hockey Stadium, Rourkela and Kalinga Stadium, Bhubaneswar
15-Rehan Ahmed
16- 16
17-24 matches will be played in Bhubaneswar and 20 in Rourkela.
18-England
19-New Zealand
20-Hockey India President Dilip Tirkey
For more, Sports Quiz Questions, click here
For Current Affairs, click here
(Visited 5 times, 1 visits today)