General Awareness-  One Liners
1- Central Silk Board (CSB) is headquartered in Bengaluru.
2-HAL is Headquartered in Bengaluru.
3-Lhasa is the Capital of Tibet
4-In Nagaland Doyang Dam is situated.
5- The Capital of UAE is Abu Dhabi
6-Headquarter of ICICI is in Mumbai.
7-Kawal Tiger Reserve is at Jannaram mandal of Mancherial District in the newly Telangana state of India.
8- The Headquarter of SEBI is in Mumbai
9-Bank of Baroda is headquartered in Vadodara
10-Roger Federer hails from Switzerland.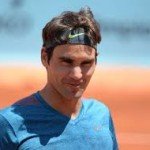 11-FIFA is headquartered in Zurich, Switzerland.
12-Headquarter of European Parliament is in Brussels, Belgium.
13-ITU currently has a membership of 193 countries is headquartered in Geneva, Switzerland
14-Name the Mascot of the 22nd Edition of Asian Athletics Championships which was held in Odisha- OLLY
15-Bishkek is the Capital of Kyrgyzstan
16-The Institute Of Directors (IOD) instituted Golden Peacock Awards in 1991. It is now regarded as a benchmark of Corporate Excellence worldwide.
17-Axis bank is headquartered in Mumbai.
18-NSG that was founded in 1984 has its Headquarters in New Delhi.
19-Under the Companies Act, 1956 of India, Non-Banking Financial Company (NBFC) is registered.
20-The capital of Australia is Canberra and its Currency is Australian dollar.
(Visited 38 times, 1 visits today)