General Awareness for various competitive examinations
Thank You all for all for landing at the page of General Awareness.
General Awareness plays an important role in various competitive examinations conducted by various organizations.
General Awareness bits help in the last minute preparation for various exams.
General Awareness One-Liners help a lot.
Watch below some of General Awareness-One Liners
1-The chemical name of Limestone is Calcium Carbonate
2-The creator of the painting The Potato Eaters is Vincent van Gogh.
3- Shakuntala Devi is the author of Joy of Numbers
4-XIII (13) Minor Rock Edict of Asoka describes the conquest of Kalinga by Asoka
5-Archery, which is the national sports of Bhutan, is the oldest sports in the world.
6-M.Visvesvaraya wrote the book Planned economy for India. He is known as the father of Indian planning.
M.Visvesvaraya's birthday September 15 is observed as Engineer's Day in India.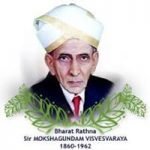 7-The Bhilai Steel Plant in Chattisgarh was built with the collaboration of Russia.
8-The Rourkela Steel Plant in Odisha was built with the collaboration of Germany
9-The Durgapur Steel Plant in West Bengal was built with the collaboration of Britain
10-European countries Finland and Sweden are separated by Market Reef
11-Rudyard Kipling famous writer is known as Father of Snow Golf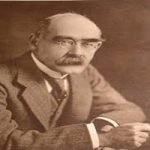 12-Periplaneta americana is the scientific name of Cockroach
13-AFP (Agence France Presse) is the worlds oldest news agency
14- There are 12 Schedules in the Indian Constitution
15- Razia Sultana is the first and only Muslim lady ever to rule the throne of Delhi
16-Rabindranath Tagore composed the national anthem of Bangladesh (Amar Sona Bangla)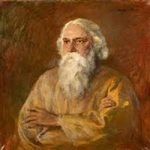 17- Zero degree centigrade equal to 32 degrees Fahrenheit
18-Zero Kelvin in Kelvin scale is equal to -273.5 Degree Celsius in Celsius scale
19- John Lawrence, Earl Stanley, British historian described the revolt of 1857 as Sepoy Mutiny
20- Bahadur Shah II (the last Mughal emperor, exiled in Rangoon)became the King of Delhi after Indian Rebellion of 1857.
21- The real name of Jhansi Rani Lakshmi Bai is Manikarnika
22- Major Hudson was the Sargent shot dead by Mangal Pandey
Also, watch General Awareness other bits here 
Also watch Current Affairs here
(Visited 62 times, 1 visits today)