General Awareness for various competitive examinations
Welcome to General Awareness of GK Section.
We know the importance of general awareness, GK (General Knowledge) in various competitive exams for aspirants.
We are publishing general awareness notes and study material daily.
We publish articles on this page from general studies and general knowledge point of view.
These notes are extremely useful for all exams including Bank Exams.
More General Awareness Study Material & notes will be updated
General Awareness bits help in the last minute preparation for various exams.
General Awareness One-Liners help a lot.
Watch some of General Awareness/GK-One-Liners 
---
1-China launched HXMT – The Hard X-Ray Modulation telescope, first X-Ray telescope to study Black holes, gamma-ray bursts, and pulsars.
---
2-Aishwarya Rai unfurled Indian National Flag at the Indian Film Festival of Melbourne.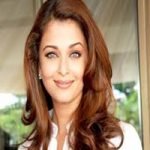 ---
3-Parineeti Chopra was appointed as first Indian woman ambassador for encouraging Indians to visit Australia.
---
4- The Headquarter for the International Astronomical Union is at Paris, France
---
5-Tenzing Montes and Edmund Hillary are the two mountain ranges on Pluto. Ths has been named on the name of the mountaineers who first reach the summit of Mt. Everest.
---
6-Mosul has been declared Free from ISIS.
---
7-Kymriah is the name of a treatment for Leukemia that has been approved by US Food and drug administration.
---
8-122 nations have come together adopting a treaty at United nations that bans nuclear weapons
---
9- The United States after being accused of anti-Israel bias has withdrawn its membership from UNESCO
---
10-Pattrick Young and exchange invest has released a report of world's influential people in market structure. SEBI chairman Ajay Tyagi secured 7th place.
---
11-India was placed 8th rank out of 100 countries in the Nation's brand 2017 report. The United States has topped.
---
12-Supreme Court declared Right to Privacy as Fundamental right.
---
13-Quality council of India has conducted Swachh Sarvekshan Gramin 2017 in order to check the progress of Swachh Bharat mission in rural areas.
---
14-Independence Day 2017: August 15 has been celebrated as 'Sankalp Parva'
---
15- Bihar government has launched Bandhan Tod App as a step towards ending child marriages in the state.
---
16- PM Narendra Modi arranged video conference to mark the 75th anniversary of Quit India Movement. PM Modi has addressed the district collector of a country with the theme of 'New India – Manthan'.
---
17- Union Finance minister Arun Jaitley attended the 96th meeting of development committee Plenary of the world
---
18-Central Industrial Security Force security at Chhatrapati Shivaji International Airport (CSIA) in Mumbai has been ranked as best service by world quality congress.
---
19-Andhra Pradesh has declared 2017 as the e-Pragati year.
---
20-Kaamya Karthikeyan became the youngest child to climb Mount Stok Kangri.
---
Also, watch General Awareness other bits here 
Also watch Current Affairs here
(Visited 45 times, 1 visits today)