General Awareness-One Liners
---
1-Discovery -Scientist- Year
a-Diode Bulb-Sir J.S Fleming-1904
b-Triode Bulb-Lee De Forest-1906
c-Radio activity-Henry Becquerel-1896
d-Law of floatation- Archimedes-1827
---
2-National Development Council finally approves the draft of the five-year plan.
---
3-Hampi Ruins, Taj Mahal and Khajuraho are in the lists of World Heritage.
Hampi Ruins
---
4-The gram negative bacterium Yersinia Pestis is the causative agent of the systemic invasive infections disease classically referred to as Plague and has been responsible for three human pandemics the Justinian plague(sixth to eighth centuries), the Black Death(fourteenth to nineteenth centuries) and modern plague( the nineteenth century to present day.)
---
5-Classical music was the field of activity of Pandit Bhimsen Joshi.
Pandit Bhimsen Joshi
---
6-In 1853, the first train was steamed off in India.
---
7-Among debtors, Creditors, Business Class and Holders of Real assets, Creditors suffer the most from Inflation.
---
8-CLIP ART(n the graphic arts), is a collection of pre-made images or pictures used to illustrate any medium. Today, CLIP ART is used extensively in both personal and commercial projects.
---
9-Isotopes- Atomic mass different and atomic number is same.
---
10-Satyendranath Tagore was the first Indian to join Indian Civil Service. He was the author, music composer, linguist. He made a significant contribution towards the emancipation of women in Indian Society during the British Raj.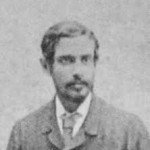 Satyendranath Tagore

11-Burning of paper is an example of Chemical Change.
---
12-Th largest part of the human brain is Cerebrum.
---
13-Total Internal Reflection will take place if light rays pass from Glass to Water.
---
14-Sardar Vallabhbhai Patel was the leader of the Bardoli Satyagraha.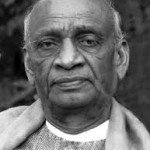 ---
15-St. Nicholas was the original name of Santa Claus.
---
(Visited 58 times, 1 visits today)