History One-Liners for various competitive examinations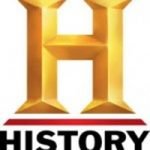 Thank You for landing the History section page.
Maximum questions come from History portion in different competitive exams.
Here are some important History one-liners for students competing for various exams
Watch some of the important History Bits below.
---
1-The Rowlatt Act aroused a wave of popular indignation that led to the massacre by the British at Jallianwala Bagh.
---
2-The First Factory Act restricting the working hours of women and children, and authorizing local governments to make necessary rules was adopted during Lord Ripon.
---
3-Mahatma Gandhi had first started his Satyagraha at Champaran in India.
---
4-The song 'Amar Sonar Bangla' written during the Swadeshi Movement of India inspired the liberation struggle of Bangladesh and was adopted as the National Anthem of Bangladesh. Rabindranath Tagore wrote this song.
---
5-The people of India agitated against the arrival of Simon Commission because there was no Indian member in the Simon Commission.
---
6-The 1929 Session of Indian National Congress is of significance in the history of the Freedom Movement because the attainment of Poorna Swaraj (complete independence) was adopted as the goal of the Congress.
---
7-The Montagu-Chelmsford Report was prepared on the basis of the Government of India Act, 1919.
---
8-Under the presidency of Jawaharlal Nehru, the Lahore Session of the Indian Congress was held in the year 1929, wherein a resolution was adopted to gain complete independence from the British.
---
---
9-Lord Chelmsford was the Viceroy of India when the Rowlatt Act was passed.
---
10-Mahatma Gandhi undertook fast unto death in 1932, mainly because Ramsay Macdonald announced the Communal Award.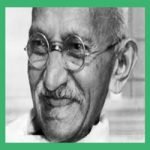 ---
---
11-All India Scheduled Castes Federation and the Independent Labour parties were founded by Dr. B. R. Ambedkar.
---
12-The Lahore Session of the Indian National Congress (1929) is very important in history because the Congress passed a resolution demanding complete independence.
---
13-The Rowlatt Act aimed at imprisonment without trial and summary procedures for trial.
---
14-During the Indian Freedom Struggle, Subhash Chandra Bose raised an army called 'Free Indian Legion'.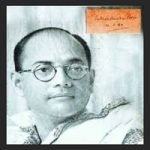 ---
---
15-Pochampalli was associated with Acharya Vinoba Bhave's Bhoodan Movement at the beginning of the movement.
---
Also, watch another post on History here
Watch Current Affairs here 
(Visited 82 times, 1 visits today)