One Liner Current Affairs- December 30, 2022
The BJP has made the decision to file a complaint with the Election Commission against the Trinamool Congress for their pledge to enact an income support programme if the party wins the state of Meghalaya in the next Assembly elections.
On Friday, the Ministry of Skill Development reported that over 7.36 lakh applicants had received training through PMKVY 3.0 during the previous year, while 1.20 lakh candidates had received training through the Customized Crash Course programme for Covid fighters.
According to a statement from the Ministry of Skill Development, 2.28 lakh students would be registered in 1,957 skill centres in 2022, and 116 Government ITIs have been given permission to provide drone courses.
One Liner Current Affairs
4-The Pradhan Mantri Kaushal Vikas Yojana-Flagship skill development programme was introduced in 2015 with the goal of mobilising, educating, and certifying a sizable number of students to enrol in skill training that is pertinent to their sector.
5-In order to train youths in the three components of PMKVY 3.0—short-term training for the reskilling of school/college dropouts and unemployed youth, RPL to recognise existing skills, and special projects to address the reskilling needs of vulnerable groups and permit some flexibility in the conduct of short-term trainings—they were introduced in January 2021.
6-Under PMKVY 3.0, the Skill Hub Initiative was also introduced in order to make use of the infrastructure already present in educational institutions and to conform to NEP 2020.
One Liner Current Affairs
7-Tennis players Sumit Nagal and Arjun Kadhe from India received wildcards on Friday for the singles and doubles main draws of the fifth Tata Open Maharashtra, which starts on Saturday at the Balewadi Stadium in Pune.
8-Hockey Madhya Pradesh won the Khelo India Youth Games 2022 (Mens Under 18) Qualifiers title in Bhubaneswar after displaying steely grit to defeat the Hockey Association of Odisha 6-5 in a nail-biting final.
One Liner Current Affairs
9-Heeraben Modi, mother of Prime Minister Narendra Modi, passed away early on Friday morning at the age of 100.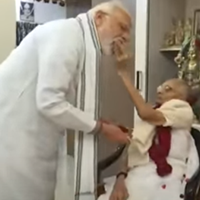 After her health started to decline, she was admitted to UN Mehta Hospital in Ahmedabad.
Heeraba Modi passed away on December 30 at 3:30 a.m. (early morning) while receiving treatment at UN Mehta Heart hospital, according to a statement from the UN Mehta Institute of Cardiology and Research Center.
10- According to authorities, Indian cricketer Rishabh Pant was hurt in a car accident on Thursday close to Roorkee in Uttarkhand.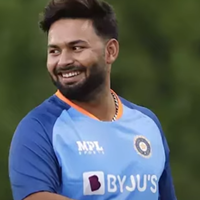 11-Pele, 82, died at a Sao Paulo, Brazil, private hospital after fighting advanced cancer-related problems for about a month.
For more, One Liner Current Affairs, click here
For current affairs, click here
For video news of India and the world, click here
(Visited 5 times, 1 visits today)