Sports GK questions and answers-2022
1-Who wins the first WTA championship for Egypt?
Who claimed on Sunday that he contracted COVID-19 while in Seoul and was forced to withdraw from the Korea and Japan Opens as a result?
3- Who claimed that he felt pretty emotional after defeating Roman Safiullin in straight sets in the Tel Aviv semifinals on Saturday to advance to his fourth final of 2022?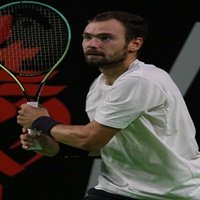 4- Who, after persevering to reach the Korea Open quarterfinal, earned a spot at the ATP Finals for the second consecutive year?
5-Who will serve as the event's main draw at the first World Tennis League, which will take place in Dubai from December 19–24?
Sports GK questions and answers
6- Who was listed on the TIME100 Next list for 2022?
7- Who defeated Norwegian Casper Ruud in the Flushing Meadows final this month by scores of 6-4, 2-6, 7-6 (1), and 6-3 to win his first Grand Slam title?
8-TIME names who as the "next global force" in tennis following the retirements of Serena Williams and Roger Federer, two tennis greats.
9- Who was the former captain of Sussex and MCC president who passed away at the age of 91?
10- When will the Indian Cricketers' Association (ICA) elections be conducted online?
Sports GK questions and answers
11-Who are the ICA delegates now serving on the BCCI apex council?
12-Which Governing Council does Pragyan Ojha belong to?
13- Whose opinion is it that the ICA must propose three candidates for the BCCI, including a representation for the IPL Governing Council and a male and female member of the supreme council?
14-Who was chosen to serve as the ICA's president in 2019?
15- Who led the MCC's efforts in Afghanistan while serving as president in 2006?
Sports GK questions and answers
16-How many ICA members are currently qualified to vote, as per the draught electoral roll?
17-Who scores a hundred against Saurashtra in the Irani Cup?
18- Who is the former Australian fast bowling legend who is glad to be playing in the current Legends League Cricket (LLC) alongside Chris Gayle and Harbhajan Singh?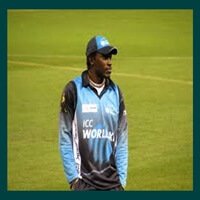 19-Which side will Brett Lee represent in the current Legends League Cricket (LLC) competition?
20-Over the course of an 18-season first-class career, how many wickets did Robin Marlar claim?
Sports GK questions and answers
ANSWERS-
1-Mayar Sherif, ranked 74 in the world.
2-Britain's world number eight Cameron Norrie
3-Serbia's Novak Djokovic
4- World number two Casper Ruud
5-Novak Djokovic and Iga Swiatek
6-US Open champion Carlos Alcaraz
7-Spanish teenager Alcaraz
8-Alcaraz
9-Robin Marlar
10- From October 27 to 29
11-Former India internationals Anshuman Gaekwad and Shantha Rangaswamy
12-IPL
13-According to the BCCI constitution
14-Ashok Malhotra
15-Robin Marlar
16-802
17-Sarfaraz Khan
18-Brett Lee
19-Manipal Tigers
20-970 wickets
(Visited 21 times, 1 visits today)