General Awareness- One Liners-Aug 30, 2017
1-Hyderabad city in India organized 19th RCEP Trade Negotiating Committee Meeting.
2-Bhutan has signed an agreement with India in Trade and Development, that has come into force
3-Los Angeles is going to host the 2028 games for Summer Olympics.
4-Swachh Survekshan-2018 is the name of the scheme that was launched to assess sanitation in all 4,041 cities and towns

of

the country.
5-Sameer Garde is named Cisco President for India SAARC region.
6-Arvind Panagariya has resigned from the National Institution for Transforming India (NITI) Aayog team of members.
7-Delhi Metro Station was declared as World's first Green Metro.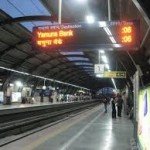 8-Four agreements are agreed with Unilateral Advance Pricing Agreements (UAPAs) with Indian taxpayers
9-The Supreme Court has banned Lithium metal.
10-President Donald Trump gave the First Medal of Honor to Vietnam Army Medic recently.
11-The Europabrücke (Europe Bridge)is the name of the World's longest pedestrian suspension bridge that has been opened in Switzerland recently.
12-India won 24 medals at Jordan Open Table Tennis Tournament
13-Mukesh Ambani has become the Asia's Second-Richest Person recently.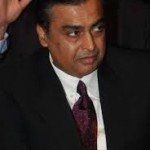 14-Portal scheme e-Rashtriya Kisan Agri Mandi was launched by Union Government recently.
15-SUV vehicle Jeep Compass was launched in India recently
16-World Breastfeeding Week is observed from August 1st to August 7th all across the world.
17-Shri Abhay Krishna has been appointed as the new Eastern Command chief recently.
18- Somalia has signed agreement with India on transfer of sentenced persons recently
19-Airtel Payments Bank has tied up with Hindustan Petroleum Corporation Limited (HPCL).
20-Right of Children to Free and Compulsory Education Amendment Bill was passed by the Union Parliament recently for children Welfare.
(Visited 57 times, 1 visits today)