General Awareness-Sept 3, 2017
1-The Non-cooperation movement was launched on August 1, 1920, under the leadership of Mahatma Gandhi.It was launched by the Indian National Congress (INC)
2-Ustad Sayeeduddin Dagar, who dedicated his life towards the Dhrupad tradition has passed away on July 30, 2017.
3-Ravindra Jadeja maintained his top position in the bowler's list and India skipper Virat Kohli stood at fifth place in the batting, according to the latest ICC Test Rankings.
4-Arvind Panagariya, an economist and an economics professor at Columbia University, resigned from the office of the first vice-chairman of NITI Aayog on August 1, 2017.
5-Asian country China has launched its first overseas naval facility in Djibouti, an East African nation.
6-Prime Minister, Narendra Modi on August 1, 2017, has announced a package of Rs 2350 crore towards the for relief for the flood-affected North-Eastern states including Assam.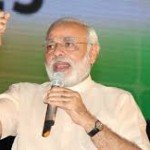 7-The Supreme Court has imposed a ban on heavy metals like Lithium, Lead, Arsenic, Mercury and antimony in the manufacturing of firecrackers.
8-In Kangra district of Himachal Pradesh, a campaign has been started from August 1, 2017, to protect children from major childhood diseases like measles, mumps, and rubella.
9-Rajya Sabha on July 31, 2107, passed Constitution 123rd Amendment Bill, 2017 for setting up of a National Commission for Backward Classes.
10-Former India hockey captain Dhanraj Pillay, who played a total of 339 matches for India, scoring 170 goals was honored with the 'Bharat Gaurav' by East Bengal Football Club.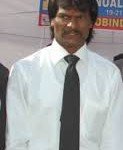 11- Dhanraj Pillay got the Rajiv Gandhi Khel Ratna award in 1999-2000 and Padma Shri in 2000.
12- Bharat Gaurav is the highest award of the East Bengal Football Club
13- The club has announced the name of Gurwinder Singh giving away the Footballer of the Year award while Boddupalli Amit was awarded as the Cricketer of the Year.
14-Subhash Bhowmick, a bronze medal-winner of the 1970 Asian Games and former national team coach Syed Naeemuddin were honored with lifetime achievement awards.
15-The Cabinet Committee has approved the renaming of the new Central Sector Scheme 'SAMPADA' as 'Pradhan Mantri Kisan Sampada Yojana (PMKSY) for the period of 2016-20.
16-SAMPADA- Scheme for Agro-Marine Processing and Development of Agro-Processing Clusters
17 Both Nepal and India signed MoU on Drug Demand Reduction and Prevention of Illicit Trafficking in Narcotic Drugs and Psychotropic Substance.
18-Employees Provident Fund Organisation(EPFO) has organized Tiranga Yatra to Commemorate 75th anniversary of Quit India Movement in Mumbai
19-Mines Additional Secretary K Rajeswara Rao headed the 29-member panel on National Mineral Policy to submit report by Oct-end
20-Alibaba, Founder of Jack Ma, has become Asia's richest person with net worth of $38.3 billion.
(Visited 71 times, 1 visits today)