Business/Economy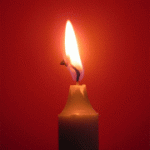 1-The amalgamation of Centurion bank and HDFC bank in India was carried out in the year 2008
2-SBI was nationalised in the year 1955
3-Banking Regulation Act was passed in the year 1949
4- RBI Act come into existence in 1934
5-India a member of IMF since 1947
6-Ministry of Finance, Government of India issues one rupee coins in India
7-In 1982 NABARD was established
8-National Housing Bank is the apex institution of housing finance in India
9-State Bank of India is the largest commercial bank of India
10-Oudh Commercial Bank was the first bank with limited liability managed by Indians
11-Demonetization means withdrawal of currency from circulation which is done to ambush black market
12-Ahmedabad Stock Exchange (ASE) is the first RSE to start its functioning in India
13-National Planning Committee was set up by Subhash Chandra Bose
14-Textile sector is the second largest provider of employment
15-Karnataka state is the largest producer of fuel wood in India followed by West Bengal, Maharashtra and Bihar
16-Madhya Pradesh is the largest producer of 'gums' in India followed by Maharashtra and Andhra Pradesh
17-Madhya Pradesh is the largest producer of Tendu leaves in India followed by Bihar, Andhra Pradesh and Maharashtra
18-The first successful modem cotton textile mill was established by an entrepreneur C.N. Dewar.
19- Kanpur is the Manchester of Uttar Pradesh
20- Coimbatore city is known as the Manchester of South India
21-Maharashtra is the leading Indian state with the highest number of powerlooms followed by Tamil Nadu, Madhya Pradesh, Gujarat, Uttar Pradesh.
22-In 1830 the first iron and steel unit on modern lines was established
23- Tata Iron and Steel Company( TISCO) was set up at Sakchi, Jamshedpur in 1907
24- Mysore Iron and Steel Company is established in 1923 .It is located at Bhadravati on the banks of river Bhadravati in Shimoga district of Karnataka
25-Indian Aluminium Corporation Ltd started its production in 1938
(Visited 70 times, 1 visits today)