General Awareness for various competitive examinations
Welcome to GK Section.
We know the importance of Current Affairs mainly general awareness, GK (General Knowledge) in various competitive exams for aspirants.
We are publishing general awareness notes, bits and study material daily.
We publish articles on this page from general studies and general knowledge point of view.
These notes are extremely useful for all types of exams including Bank Exams.
More General Awareness Study Material & notes will be updated
General Awareness bits help in the last minute preparation for various exams.
Watch One-Liners
---
1-First Indian Train having ISO 9001 certificate runs between

Hazrat Nizammudin- Habeebganj

(Bhopal).
---
2-Food for Work Program was renamed as

NREP

.
---
3-India attains a sixth place in

tobacco

production in the world.
---
4-

Central Revenue Board

was divided into 'Central Excise and Customs Duty Board' and 'Central Direct Taxes Board' in 1963.
---
5-'

Confina

' is associated with Canara Bank.
---
6-Consumer Protection Act (

COPRA

) was implemented in 1986.
---
7-The Headquarter of

SIDBI

is located in Lucknow.
---
8-On the recommendation of

Kelkar committee

, no new RRB was established since April 1987.
---
9-Industrial Reconstruction Bank of India (

IRBI

) was established in 1985.
---
10-

M.J. Ferwani

committee was associated with the established new stock exchange.
---
11-

Disinvestment Commission

in India was firstly established in August 1996.
---
12- Agriculture sector has the maximum quantum of

disguised unemployment

in India.
---
13-

Labor Minister

is the ex- officio chairman of 'National Child Labour Abolition Authority'.
---
14- Cash Reserve Ratio decided by the RBI is called

Policy Rate

.
---
15-The Head office of

Union Bank of India

is in Mumbai.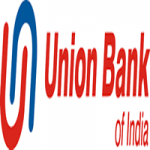 ---
16-

Systematic Investment Plans

(SIPs) are an investment option operated in the mode of Mutual Funds.
---
17-When a

Bank Guarantee

is invoked by the beneficiary either in writing or by telex or telegram, the Bank issuing the Guarantee will have to effect payment without delay or demur.
---
18-

Cost Overrun

Means escalation in Project Cost.
---
19-

Dark Block

is an Area where more than 85 percent exploitation has taken place on the available underground water.
---
20-

Working Capital Gap

means the excess of current assets over current liabilities other than bank borrowings.
---
Also, watch General Awareness other bits here 
Also watch Current Affairs here
(Visited 117 times, 1 visits today)