GK on Sports- FIFA World Cup- Dec 19, 2022
Argentina defeated France 4-2 on penalties to win the FIFA World Cup 2022 final in a thrilling fashion in Qatar on Sunday, giving Lionel Messi the opportunity to finally claim the greatest honour in sport.
2-The six goals scored on Sunday bring the total number of goals scored in the 2022 World Cup to 172, one more than the 171 goals achieved in the 1998 and 2014 tournaments, according to Xinhua.
3-France's captain and goalie Hugo Lloris discussed the luck of the penalty shootout following his team's heartbreaking World Cup final loss to Argentina.
GK on Sports- FIFA World Cup
4-Argentine goalkeeper Emiliano Martinez acknowledged that he and his squad experienced the complete spectrum of feelings before winning the 2022 World Cup on penalties.
5-Lionel Scaloni, the manager of Argentina, suggested that Lionel Messi might continue playing through the 2026 World Cup after the Albiceleste captain led his squad to victory in the sport's championship match on Sunday.
6-Messi has declared that this World Cup, his fifth in his career, will be his last on numerous occasions. Scaloni suggested that Messi might still be motivated to continue playing for his country outside of Qatar despite having won the 2021 Copa America, now football's most coveted award.
GK on Sports- FIFA World Cup
7-Didier Deschamps, the manager of France, claimed that his players lacked "energy" after the team's penalty shootout loss to Argentina in the World Cup final on Sunday in Qatar.
8-Aurelien Tchouameni and Kingsley Coman were unable to score for France in the shootout, and Argentina won the competition for the first time since 1986.
9-After a dramatic championship match in which Argentina defeated France on penalties, the honours for the FIFA World Cup Qatar 2022 were also revealed, honouring some of the biggest personalities in football. Lionel Messi of Argentina was named the tournament's best player.
GK on Sports- FIFA World Cup
10- The Adidas Golden Ball, given by the FIFA Technical Study Group to the best player, was won by Argentine forward Lionel Messi (TSG).
11-Kylian Mapped (France) wins the Golden Boot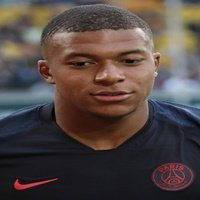 12-Argentine Emiliano Martinez received the Adidas Golden Glove, and England was given the FIFA Fair Play trophy.
GK on Sports- FIFA World Cup
13-Kylian Mbappe won the Adidas Golden Boot with 8 goals and 2 assists. The Silver Boot went to Lionel Messi, and the Bronze to France's Olivier Giroud.
14-The Qatar World Cup holds the record for most goals ever scored thanks to the crazy six-goal final between France and Argentina.
15-FIFA Final: Mbappe is still a "tragic hero" for Kolkata.
For more, GK on Sports, click here
For Current affairs, click here
For video news of India and the World, click here
FINAL Match Highlights – ARG 3:3 FRA (4:2 PEN) – FIFA World Cup Qatar 2022
(Visited 6 times, 1 visits today)