Science and Technology UPSC-Dec 18, 2022
1-The "Jacquard" loom has been digitalized by S. Nishanth, 23. His invention, the Novatex Electrical Cylinder, streamlines the process of weaving designs on saris and dhotis by doing away with the need to reconfigure thousands of punch cards for each new design.
2-Nishanth's firm, Novatex Technology, is partnering with Sona Incubation Foundation and Dr. Ashok Jhunjhunwala, an IIT-M professor, to produce the loom's digitalized version the next year.
3-Over the past eight years, the IITMIC has created more than 5,200 employment while also supporting 241 companies with a total valuation of Rs 11,000 crore.
Science and Technology UPSC
4-WhatsApp, a messaging service owned by Meta, has begun to roll out a new feature that allows users to turn off call notifications on the Windows beta platform.
5-Beta testers now have the option to turn off notifications for WhatsApp calls after downloading the 2.2250.4.0 update from the Microsoft Store, according to WABetaInfo.
6-After four years of research, the Indian Institute of Technology (IIT) Kanpur has developed the 'Swasa' air purifier, which uses nanotechnology to clean the air within a 400-meter radius.
Science and Technology UPSC
7- According to a recent survey, about 58% of Indians have cut back on "Make in China" purchases as a result of the current geopolitical climate, while 26% said they prefer Indian alternatives due to their lower prices and higher quality in the fashion, apparel, vehicle accessories, and gadgets categories.
8-Elon Musk stated on Sunday that Twitter users will soon see a variety of algorithms that will help them choose the types of tweets they want to see on their homepage timelines in the midst of the "doxxing" argument with journalists.
9-Tech giant Google has added a new "intelligent network switching" function to its phone service Google Voice with the goal of improving talking quality. This feature will automatically transfer ongoing talks between cellular data service and Wi-Fi.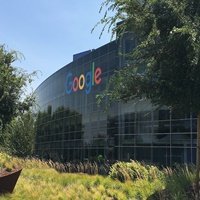 Science and Technology UPSC
10-In an exciting breakthrough in astronomy, the Thirty Metre Telescope (TMT), the largest "eye on the universe," is rapidly taking shape with crucial support from Indian scientists, engineers, and enterprises at its intended location in Maunakea in the US state of Hawaii.
11-Deshmukh, who is from Sangli in Maharashtra, is in charge of managing the work packages for the telescope's critical edge sensors and actuators as well as the Primary Mirror Control System.
12-Twelve Elon Musk-owned Koo's official user queries account on Twitter, @kooeminence, suddenly displays the message that the account has been suspended and that tweets from it are no longer accessible.
Science and Technology UPSC
13-Over 7,500 famous people in various industries actively use Koo, which has over 50 million downloads.
14-The state-owned Russian Railways will get 4.5 billion rubles ($69.4 million) from the Russian government in 2023 and 2024 to extend its quantum communication network, according to RIA Novosti, a Russian news agency.
15-The Telangana government is constructing IT centres in five more districts as part of its efforts to decentralise the expansion of information technology (IT). They are Mahbubnagar, Siddipet, Nalgonda, Nizamabad, and Adilabad.
For more current affairs, click here
For video news of India and the world, click here
(Visited 9 times, 1 visits today)