General Awareness
1-Anjum Chopra, a former Indian captain, has become the first Indian woman cricketer to get the prestigious honorary life membership of the Marylebone Cricket Club (MCC).
2-The United Nations charter, the seminal treaty of the UN, has been translated into Sanskrit by Dr Jitendra Kumar Tripathi
3-The United Nations Charter was signed on 26 June 1945, in San Francisco, at the conclusion of the United Nations Conference on International Organisation, and came into force on 24 October 1945.
4-Mariyappan Thangavelu, who won gold medal at 2016 Rio Paralympics Games, is associated with High Jump. Thangavelu is also the 3rd Indian to win gold at Paralympics after Murlikant Petkar, who won in swimming, at Heidelberg 1972 and Devendra Jhajharia who won at Athens 2004 in javelin throw.
5-Uttar Pradesh has become the first Indian state to roll out "Twitter seva".
6-At the 9th Agricultural Leadership Summit 2016 in New Delhi, Haryana has won the "Best Horticulture State" award of the Indian Council of Food and Agriculture (ICFA)
7-T R Zeliang , the Chief Minister of Nagaland, has won the 2016 Pangkor Dialogue Award in Malaysia

8-The world's first robotic operation inside the eye has successfully performed in United Kingdom.The procedure was carried out at John Radcliffe hospital in Oxford.
9-The Durand Cup is a prestigious football tournament of India and is the oldest tournament in Asia and 3rd oldest in the world after Football Association Cup of England and Scotland Football Association Cup.
10-The book 'Anything but Khamoshi: The Shatrughan Sinha Biography' is authored by Bharathi S Pradhan.
11-The world's longest bullet train network has been established in China.
12-Subramanian Swamy, the senior BJP leader and Rajya Sabha MP, has been honoured with Tamil Ratna award by America Tamil Sangam (ATS) in New York.He has been honoured for fighting corruption and working for more transparency in the functioning of the government.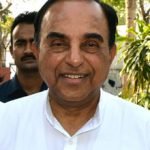 13-The Goa Tourism department will host the first-of-its-kind Vintage Bikeand Car Festival-2016 on October 1
14-The National Hindi Divas is celebrated every year on September 14 in India.
15-Connect, Communicate, Care is the theme of 2016 World Suicide Prevention Day (WSPD)
(Visited 47 times, 1 visits today)