General Awareness- One Liners
1-Kanha is the first Tiger Reserve in India to officially introduce a Mascot.
2-Deoghar airport in Jharkhand will be expanded into a World class airport.
3-Girish Chandra Saxena died on April 14, 2017. He was the former Governor of Jammu and Kashmir.
4-Sachin Tendulkar created an App named '100 MB'.
5-Nour El Sherbini of Egypt successfully defended her World Squash title in April 2017.
6-The Footwear Design and Development Institute(FDDI) has its headquarter in Noida.
7-In Gujarat, the fifth Hub of the National Security Guard was operationalized recently.
8-Lin Dan won his first ever Malaysia Open Badminton title in April 2017.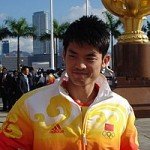 9-England won the women's cricket World Cup in July 2017.
10-Brenda Hale will become the first female President of the Supreme Court of the United Kingdom on October 2, 2017.
11-In Mizoram, India-Mongolia military training exercise was held in April 2017. It is called Nomadic Elephant.
12-The Regeneron Science Talent Search competition is also known as Junior Nobel Prize.
13-Yerevan, which is in the news recently is the capital of Armenia.
14-Hikaru Nakamura won the Korchnoi Zurich chess challenge title in April 2017.
15-Rajiv Kumar Chander has been appointed as the Ambassador and Permanent Representative of India to the United Nations Offices in Geneva.
16-The minimum capital required for the wholesale and Long Term Finance (WLTF) Banks is Rs 1000 Cr.
17-The biennial Thakurani Jatra festival of Berhampur was held recently in Odisha.
18-The Centre on Integrated Rural Development for Asia and the Pacific(CIRDAP) has its headquarter in Dhaka.
19-S.N Subrahmanyan took over as the Managing Director and Chief Executive Officer of Engineering and Construction giant Larsen and Toubro(L & T) on July 1, 2017.
20-Muttiah Muralitharan became the first Sri Lankan cricketer to be inducted into ICC's Hall of Fame in June 2017.
(Visited 57 times, 1 visits today)