One Liner Current Affairs-Feb 7, 2023
1- On February 11 and 13, Prime Minister Narendra Modi will travel to Tripura in advance of the state assembly elections on February 16.
2- According to a report released on Tuesday, over 150 people got sick after eating tainted food at a festival in the Katihar district of Bihar.
The village of Visharia is located within the jurisdiction of the district's Koda police station.
3-On Tuesday, Mookambika Rethinam, the state secretary of the women and child welfare wing of the Makkal Needhi Maiam (MNM), urged the Tamil Nadu government to grant menstrual leave to female students.
Actor and politician Kamal Haasan started a political party called MNM.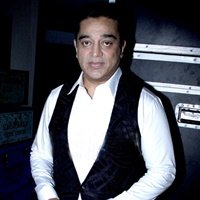 One Liner Current Affairs
4-On Tuesday, the government of India signed an agreement with the International Energy Agency (IEA) in Paris to improve global energy security, stability, and sustainability through increased cooperation in data and research.
5- Muzaffarpur, Bihar's municipal government, has allocated Rs 1 crore to spay/neuter the district's stray dogs.
It was announced by Mayor Nirmala Sahu that a proposal was approved by the city council during their meeting.
6-Partha Chatterjee, the former education minister of West Bengal and the main suspect in the multi-billion dollar teacher recruitment scam, said on Tuesday that he is being subjected to political persecution and mental harassment.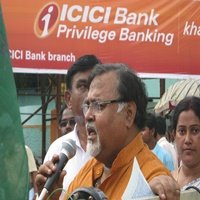 One Liner Current Affairs
7-According to the charge sheet, Aftab Amin Poonawalla admitted to killing his live-in partner Shraddha Walkar because she allegedly hurled abuse at him because of his extramarital affairs and money problems.
8-A dog's body was discovered in a water tank that provides potable water to a neighbourhood in Pudukottai, in the Tamil Nadu district of Virudhunagar.
9-To investigate allegations that an advocate misled candidates during Sunday's statewide bar council exams in India, the Bar Council of India (BCI) has appointed a panel led by retired high court judge Paresh Upadhyay.
One Liner Current Affairs
10- According to a local official in the Nalanda district of Bihar on Tuesday, a young boy, aged seven, was killed by celebratory gunfire.
On Monday night, fireworks went off at a birthday party for a young girl in the village of Parmanand Bigha. Naresh Yadav, the girl's father, and six others have been charged in a FIR filed at Noor Sarai police station. Those who have been accused have fled the scene.
11- The Oil and Natural Gas Corporation Ltd. (ONGC), based in Bengaluru, is a state-owned explorer in talks with global majors like ExxonMobil and Equinor to share technology and modernise its exploration operations.
12-According to a report by Emkay Global Financial Services, the growth of electric vehicles (EVs) worldwide and in India is being propelled by the "three A's" of affordability, availability, and acceptance.
One Liner Current Affairs
13- Through January of this year, the Agriculture Infrastructure Fund had approved loans totaling Rs 15,626 crore, resulting in the construction of 21,380 infrastructure units across the country at a cost of over Rs 32,000 crore.
14- On Tuesday, Congress MLA Vimal Chudasama was given a six-month jail term by the Maliya Hatina Judicial Magistrate First Class (JMFC) Court.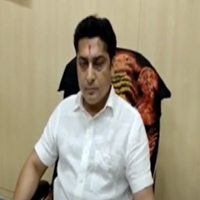 And yet, Chudasama said the court had cleared him of criminal intimidation charges.
The Congress MLA and three others were found guilty of rioting and unlawful assembly with a common object by a court in Gujarat.
15- Officials from the Western Railway in Mumbai announced on Tuesday that the Indian Railways (IR) have launched a massive initiative called "Operation Nanhe Farishtey" to find missing children and stop child trafficking on the country's extensive rail network.
For more, One Liner Current Affairs, click here
For other current affairs, click here
For video news of India and the world, click here
(Visited 12 times, 1 visits today)