One Liner Current Affairs- February 2, 2023
According to CM Jagan Reddy, Visakhapatnam will be the future capital of Andhra Pradesh.
Nine years after the state of Telangana was split off from it and awarded Hyderabad as its capital, the announcement of Visakhapatnam as the new capital for Andhra.
2-The "Samagra Shiksha Abhiyan" Campaign was started by the UP government.
The government of Uttar Pradesh has started a programme to give impoverished girls more influence.
For the safety and security of girls in 746 Kasturba Gandhi Residential Girls Schools in Uttar Pradesh, the Samagra Shiksha Abhiyan will operate under the Aarohini Initiative Training Programme.
The main objective of this programme is gender sensitization, which aims to address issues of gender inequality in the city.
One Liner Current Affairs
3-The Goods and Services Tax (GST) collection in January 2023 increased significantly, hitting more than Rs 1.55 lakh crore, according to finance minister Nirmala Sitharaman. This represents the second-highest mop-up for the GST collection in history and shows that the economy of the nation is expanding.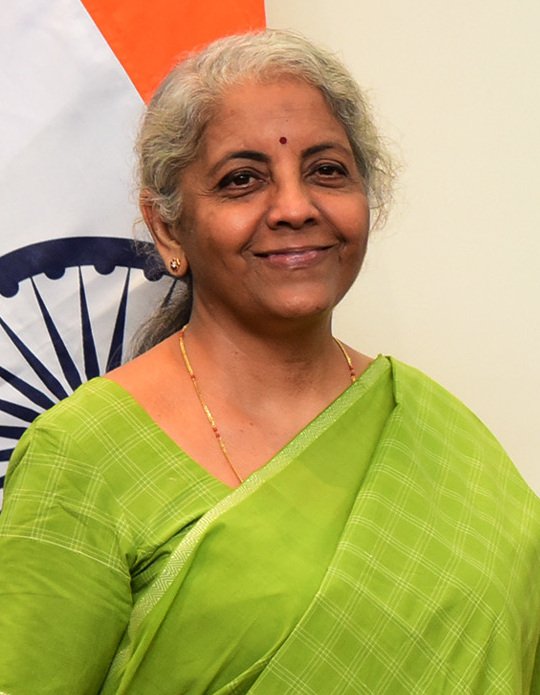 4-The letter of award (LOA) for Rs 2,855.96 crore for the appointment of Advanced Metering Infrastructure Service Provider has been received by Genus Power Infrastructures Ltd. and its 100 percent subsidiary business Hi-Print Metering Solutions Private Limited (AMISP).
5-The Gujarat Council on Science and Technology (GUJCOST), the Gujarat Council of Science City, and SAL Education hosted the National Child Science Congress.
The 30th National Child Science Congress was launched in Ahmedabad, Gujarat, on January 27, 2023.
One Liner Current Affairs
6-B.V. Gopala Reddy, president of the Federation of Karnataka Chamber of Commerce and Industry (FKCCI), described the Union Budget 2023–24 as being primarily focused on infrastructure development.
7-In the defence budget, emphasis has been placed on maintaining the Services' high operational preparedness to meet current and future challenges, and the operational non-salary revenue allocation has increased by Rs 27,570 crore, bringing the budgetary outlay for this segment from Rs 62,431 crore in BE 2022-23 to Rs 90,000 crore in BE 2023-24.
8-Despite being in the midst of a severe economic crisis, Pakistan's inflation set a new record in January and surpassed the level seen in 1975. This is primarily due to supply issues, as thousands of containers of food, raw materials, and equipment are stuck at ports as a result of the country's cash-strapped government's decision to restrict imports due to a lack of dollars.
One Liner Current Affairs
9-According to information released by the Federal Statistics Service of Russia, there were 146.4 million permanent residents living there as of January 1st, a decrease of 555,332 from the previous year.
10-In the National Congress elections, Rodrigo Pacheco, the president of the Brazilian Senate, and Arthur Lira, the speaker of the lower house, were both re-elected with a majority of the vote.
11-In the midst of a public outrage against police brutality in the US, Tyre Nichols' funeral service was held in Memphis. Tyre Nichols was an African-American man who passed away last month after being beaten by police.
12-White-ball experts Jos Buttler and Dawid Malan, along with returning speedster Jofra Archer, helped England defeat South Africa in the third and final One-day International, 2-1 in favour of the hosts.
One Liner Current Affairs
13-Usman Khawaja, an important Australian hitter, had his visa confirmed and left for India on Thursday morning in preparation for the four-match Border-Gavaskar Test Series, which will begin on February 9 in Nagpur.
14-Indian opener Shubman Gill said on Wednesday that it feels wonderful when practise pays off in innings like this after delivering the game-winning century in the third T20I against New Zealand. He said that he felt confident in his ability to score big.
15-India clinched a decisive 2-1 series victory over New Zealand with a commanding 168-run victory in the third and final Twenty20 International on Wednesday at the Narendra Modi Stadium in Ahmedabad thanks to a remarkable first-ever T20I century by opener Shubman Gill (126 not out off 63).
For other current affairs, click here
For video news of India and the world, click here
(Visited 8 times, 1 visits today)