Indian Polity-One Liners
---

1-The Constituent Assembly set up the drafting committee on 1947 August 29.
---

2-The Preamble amended under 42nd constitutional amendment.
---
3-The States Re-Organisation Act was passed in Parliament in 1956.
---

4-Nationalisation of Banks and abolition of privy purses was taken up by Indira Gandhi.
---
5-Part VI of the Indian Constitution deal with The State Government.
---

6-Article 370 provides special status to the state of Jammu and Kashmir.
---
7-Right to Property is a Legal Right by Article 300A.
---
8-M.V Pylee described that Fundamental Rights serve as an amount of Individual liberty and a code of conduct and form a strong basis for Indian Democracy.
---

9-The Power of Suprme Court of India to decide on dispute between the Centre and the States falls under Original Jurisdiction.
---
10-Fundamental Duties are provided under Part IV A part of the Indian Constitution.
---

11-The freedom to acquire property article 19(f) was deleted by 44th amendment act.
---
12-Morarji Desai was the first Non Congress Prime Minister of India.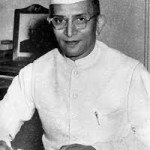 ---
13-Indian Constitution borrowed Fundamental Duties from Russia.
---
14-No Child below the age of fourteen years shall be employed to work in any factory or Mine or engaged in any other Hazardous employment is a fundamental Right classifiable under Right Against Exploitation.
---
15-The Inter=state council was set up in India in 1990.
---
(Visited 99 times, 1 visits today)