Polity One-Liners for various competitive examinations
Thank You for landing the Polity section page.
Here are some important Polity one-liners for students competing for various exams
Watch some of the important Polity Bits below.
1-Pravasi Bharatiya Divas (PBD) is celebrated on 9th January every year to mark the contribution of Overseas Indian Community in the development of India.
2- On 9th January in 1915 that Mahatma Gandhi, the greatest Pravasi, returned to India from South Africa
3-Pravasi Bharatiya Divas has been celebrated in accordance with recommendations of the High-Level Committee (HLC) on the Indian Diaspora set-up by Government of India under the Chairmanship of Dr. LM Singhvi.
4-Constituent Assembly which framed India's Constitution was set up by Cabinet Mission Plan – 1946
5- Pitts India Act of 1784 provided for direct control of Indian affairs by the British Government
6- B.R. Ambedkar headed the Drafting Committee of the Constitution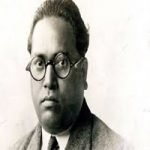 7- Suspension of fundamental rights during Emergency is borrowed from the Weimar Constitution of Germany by the Indian Constitution
8-States Reorganisation Act created 14 states and 6 Union Territories.
9-Preamble borrows the ideals of "liberty, equality, and fraternity from French Revolution
10-Food and Agriculture portfolio was held by Dr. Rajendra Prasad in the Interim Government formed in the year 1946
11-Constitutional government stand for limited government
12-The Constitution bestows Single citizenship on Indian citizens.
13-Preamble enshrines ideals spelled out in Objectives Resolution of the Constituent Assembly
14- Under the constitutional (Ninety-second amendment) act, four languages Bodo, Dogri, Santhali, and Maithili were added to the languages under the eighth schedule of the constitution of India thereby, 
raising their number to 22
15-The 10th Schedule to the Indian Constitution is known as Anti-Defection Law
16-7th Schedule gives an allocation of powers and functions between Union & States. It contains 3 lists. They are Union List (97 Subjects), States List (66 subjects), and Concurrent List(52 subjects).
17-In 1946, British Prime Minister Clement Attlee has formulated a cabinet mission to India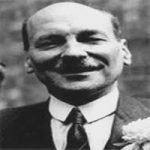 18-During 1946- 1947. Liaquat Ali Khan became the first Finance Minister of India in the Interim Government.
Watch more Polity here
Watch Current Affairs section for here 
(Visited 60 times, 1 visits today)