Rajasthan Current Affairs-December 2, 2022
1-To highlight the shortcomings of the Ashok Gehlot-led government in the state, BJP president J.P. Nadda on Thursday flagged off 51 chariots from Jaipur as part of the Jan Aakrosh Yatra organised by the party's chapter in Rajasthan.
2- On the western frontiers of Rajasthan, the Indian Army conducted one of its largest field training exercises, verifying its operations in accordance with the resolve of the "Whole of the Nation" approach for decisive triumph.
Rajasthan Current Affairs
3-Rajendra Rathore, the deputy leader of the opposition in the Rajasthan Assembly, filed a PIL on Thursday to ask the court to become involved in the resignations that about 90 Congress MLAs tendered in September of this year.
4-J.P. Nadda, the president of the Bharatiya Janata Party (BJP), will travel to Jaipur on December 1 to officially launch the party's "Jan Aakrosh Yatra."
The 10-day Jan Aakrosh Yatra will start in each of the state's 200 assembly districts with the departure of the chariots on December 3 and December 4.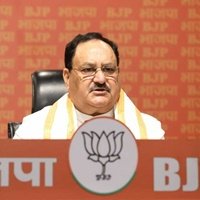 Rajasthan Current Affairs
5- In light of Rahul Gandhi's Bharat Jodo Yatra, which will enter Rajasthan in the first week of December, the Congress high command has ordered a ceasefire between the warring camps of Chief Minister Ashok Gehlot and former deputy CM Sachin Pilot.
6-Free school uniforms and milk made from milk powder will be provided to students in Rajasthan's government schools from kindergarten to Grade 8.
7- From his official residence on Tuesday, Rajasthan's Chief Minister Ashok Gehlot virtually launched the Mukhyamantri Bal Gopal Yojana and Mukhyamantri Free Uniform Yojana. On this occasion, complimentary uniforms were given out along with milk for the kids.
Rajasthan Current Affairs
8-After trading insults for eight days, Rajasthan's chief minister Ashok Gehlot, the state's former deputy chief minister, and Sachin Pilot, a member of their junior party, gathered in Jaipur to discuss getting ready for the Congress' Bharat Jodo Yatra, which is scheduled to enter Rajasthan in the first week of December.
9-The governor of Rajasthan, Kalraj Mishra, has sent back for reconsideration three private university legislation that were passed by the 15th Legislative Assembly's seventh session: Dunes University, Jodhpur; Vyas Vidya Peeth University, Jodhpur; and Saurabh University, Hindaun City, Karauli.
10-According to a statement, Mishra has returned these bills of proposed private institutions in accordance with Article 200 of the Constitution and its provision since the procedure did not follow the established standards.
10-A party source said on Monday that the Rajasthan chapter of the Bharatiya Janata Party (BJP) will "send a message of solidarity" on December 1 amid discussions of disagreements between Vasundhara Raje, a former chief minister, and Satish Poonia, the state chapter's president.
For more Gk and current affairs, click here
For sports current affairs, click here
For video news of India and the world, click here
(Visited 7 times, 1 visits today)