Sports Current Affairs-Jan 16, 2023
1-NorthEast United FC head coach Vincenzo Annese was pleased with his team's performance as the Highlanders recovered a significant point in an exciting 2-2 draw against FC Goa in the Hero Indian Super League (ISL) at the Indira Gandhi Athletic Stadium, Guwahati.
2-In the Riyadh Spanish Supercup final, FC Barcelona defeated Real Madrid 3-1 thanks in large part to the play of young Barcelona midfielder Gavi.
3-On a day when the Blues honoured the late, great Gianluca Vialli, Chelsea returned to winning ways in the Premier League by defeating Crystal Palace at Stamford Bridge by a goal.
Sports Current Affairs
4-At the Greenfield International Stadium in Thiruvananthapuram on Sunday, Bollywood actress Anushka Sharma praised Virat Kohli's outstanding 46th ODI century innings, which propelled India to a commanding 317-run victory and 3-0 series triumph over Sri Lanka.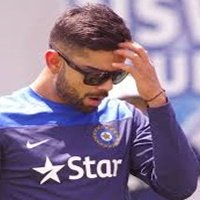 5- India was kept to a scoreless draw in their second league match of the FIH Odisha Hockey Men's World Cup 2023 on Sunday at the Birsa Munda International Hockey Stadium Rourkela despite surviving a barrage of attacks in the first half.
6-International Hockey Federation (FIH) President Tayyab Ikram said on Sunday that the Birsa Munda hockey stadium in Rourkela, Odisha, has the most seats in the world, putting an end to the argument over whether it is the "world's largest."
There are now 21,800 seats available at Birsa Munda Hockey Stadium.
Sports Current Affairs
7-In the third game of the International League T20, the Gulf Giants defeated the Abu Dhabi Knight Riders by six wickets, thanks in large part to the outstanding bowling of UAE fast bowler Sanchit Sharma (3-9) at the Zayed Cricket Stadium.
8- In advance of next month's ICC Women's T20 World Cup in South Africa, New Zealand Cricket on Sunday named former Proteas fast bowler Morne Morkel as a part of the coaching staff for their women's team.
Sports Current Affairs
9-Hockey fans have travelled to Odisha to see the 2023 Men's FIH Odisha Hockey World Cup Bhubaneswar-Rourkela, as well as teams from France, Germany, and Japan.
The host venues include the renowned Kalinga Stadium in Bhubaneswar and the Birsa Munda International Hockey Stadium in Rourkela, known as the "Mecca of Indian Hockey."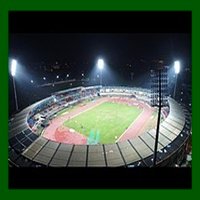 10-In the third and final game of the series on Sunday in Thiruvananthapuram, Team India trounced Sri Lanka by a score of 317 runs, breaking the previous record for the largest win (by runs) in ODIs. At the Greenfield Stadium, India broke New Zealand's record (a victory by 290 runs) to create stadium history.
11-Continental Europe, coached by Francesco Molinari, defeated Great Britain and Ireland 14-10 in the first Hero Cup after taking an early two-point lead. Six points were earned by Molinari's squad in the singles competition on Sunday at the Abu Dhabi Golf Club.
Sports Current Affairs
12-The talismanic batsman Virat Kohli said his goal is to assist put the team in a strong position in the format after collecting Player of the Match and Player of the Series awards in India's 3-0 victory over Sri Lanka for his 166 not out.
13-With 283 runs scored in three innings at an average of 141.50 and a strike rate of 137.37, Kohli led the series in run production. He also recorded centuries in Guwahati and Thiruvananthapuram.
14-With a 317-run thumping of Sri Lanka on Sunday at Greenfield International Stadium, Virat Kohli delivered another batting masterclass with his 46th ODI century. Shubman Gill added his second century and Mohammed Siraj added a four-for to secure India a 3-0 series triumph.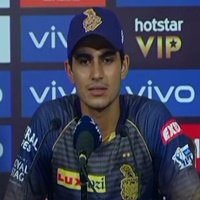 15- Mohammed Kaif, a former cricketer for India, thinks that Mohammed Siraj's performance as a fast bowler was one of the key lessons learned from the team's recent 3-0 ODI series victory against Sri Lanka.
For more, Sports Current Affairs, click here
For GK and other current affairs, click here
For video news of India and the world, click here
(Visited 14 times, 1 visits today)