Science and Technology Current Affairs-Jan 15, 2023
1-Software company CircleCi has acknowledged that some of its customers' data was taken in a data breach last month. CircleCi's products are well-liked by developers and software engineers.
2-According to reports, the Meta-owned messaging service WhatsApp is developing a new "Block" shortcut function that will provide users a block shortcut directly in the notifications.
According to WABetaInfo, the platform plans to add this new block shortcut within alerts, but not always. The block shortcut will only be displayed when users get a message from an unknown or untrusted person.
Science and Technology Current Affairs
3-According to a new study, an artificial intelligence (AI) chatbot named ChatGPT has created convincing phoney research paper abstracts that academics were unable to detect.
Using ChatGPT, a study team at Northwestern University in Chicago tested the ability of scientists to recognise fake research paper abstracts. The project was led by Catherine Gao.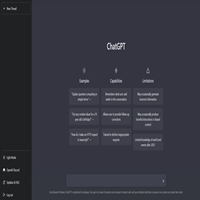 4 The iOS 16.3 beta will purportedly include Apple's HomeKit architecture.
Following user complaints that the update was not functioning properly, the iPhone manufacturer withdrew the ability to upgrade Homekit to the new architecture last month, according to AppleInsider.
Science and Technology Current Affairs
5-Reports have emerged that some of the impacted employees sobbed and were left "weeping in the office" when they learned they had been asked to leave as Amazon announced to lay off 18,000 employees globally, including almost 1,000 in India.
6-In an effort to entice wary advertisers, Twitter, which is struggling to stay solvent, has now announced a new promotion where the microblogging service will match their ad expenditure up to $250,000.
The platform, which Elon Musk was cleared of owing $44 billion, is allegedly "dangling free ad space by offering to match clients' ad expenditure up to $250,000," according to a Wall Street Journal story.
Science and Technology Current Affairs
7-The Central Institute of Plastic Engineering and Technology (CIPET), a famous Central government organisation, will instruct local organisations and private entities on the newest advances in plastic reuse.
According to CIPET sources, the institute will launch five circular economy centres for managing plastic trash in five communities as a pilot project.
8-An 86-year-old female patient underwent hip replacement surgery in 15 minutes and 35 seconds after slipping in the bathroom and breaking her left hip (neck of the femur).
According to Fortis Escorts Hospital, Okhla, this is the quickest recovery time for such a procedure that is currently known globally (Delhi).
9-Oliver Schusser, vice president of Apple Music and Beats, will now assist in managing the subscription streaming service following the retirement of Peter Stern, an Apple official who contributed to the development of Apple TV+'s business operations.
Schusser was appointed vice president of iTunes International by Eddy Cue, senior vice president of services at Apple, in 2004, according to AppleInsider.
Science and Technology Current Affairs
10-Technology behemoth Google has revealed that it is introducing a new feature that will let users access their speaker notes while presenting Google Slides in Google Meet.
The tech giant explained in a Workspace Updates blog post that users only need to click the new speaker notes button in the Slides controls bar in Meet to see their speaker notes during the call.
Without having to flip between notes and slides, users may present with more assurance and interact with their audience.
For more, Science and Technology Current Affairs, click here.
For GK and other current affairs, click here..
For video news of India and the world, click here.
(Visited 8 times, 1 visits today)