Sports Current Affairs- Feb 3, 2023
1. India now holds the Border-Gavaskar Trophy after defeating Australia in the last three series in 2017, 2018–19, and 2020–21. Australia, on the other hand, is hoping to repeat its 2004 victory in a Test series against India, which will begin on February 9 in Nagpur.
2. Former Australia wicket-keeper Ian Healy criticised the BCCI of using square-turners and dubbed such strategies as "unfair." Healy has received pushback from former India coach John Wright, who argues that countries playing at home have the right to create fields that work for their particular squad.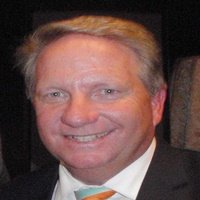 3. Greg Chappell, a former cricketer for Australia, feels the Pat Cummins-led team will need to showcase their talent and expertise during the forthcoming four-match series against India since doing well there will require a lot of fortitude, foresight, patience, and tenacity.
Sports Current Affairs
4-The top-ranked teams in the ICC Men's Test Team Rankings and the ongoing ICC World Test Championship 2023 cycle, respectively, are Australia and India.
5-A highly anticipated four-match series between Australia and India for the Border-Gavaskar Trophy will take place in Nagpur (February 9–13), New Delhi (February 17–21), Dharamshala (March 1–5), and Ahmedabad (March 6-9). (March 9-13).
6-Alexander Zverev defeated Stan Wawrinka 6-4, 6-1 at the right time to win his second match in eight months and tie Germany and Switzerland in their Davis Cup Qualifier match in Trier, Germany.
7-Lionel Messi, the captain of Argentina, has left the door open to participate in the 2026 FIFA World Cup, but he adds that his attendance will depend on "many factors."
Sports Current Affairs
8-The Indian spinner Ravichandran Ashwin dismissed Smith's remarks as "mind games" that the Australians frequently engage in before significant visits.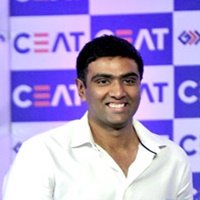 9-With an emphatic 18-run victory over the Abu Dhabi Knight Riders in the 26th game of the DP World ILT20 at Abu Dhabi, MI Emirates advanced into the playoffs thanks to brisk innings from captain Kieron Pollard and reliable opener Muhammad Waseem.
10-Dev Kumar Meena, who is from Madhya Pradesh and is competing in the Khelo India Youth Games 2022 Madhya Pradesh (KIYG2022MP), broke the youth pole vault record on Friday.
Sports Current Affairs
11-Rachel Delaney, a right-handed batter, was selected for the Ireland Women's T20 World Cup 2023 roster on Friday after Rebecca Stokell was forced to withdraw from the competition owing to an injury.
Delaney, 25, who has participated in 10 T20 Internationals, will board a flight to South Africa on Saturday to join the group.
12-On Friday, B Sai Praneeth's run at the Thailand Masters 2023 badminton tournament came to an end when he was defeated by China's Li Shi Feng, the winner of the Youth Olympic Games, in the men's singles quarterfinals in Bangkok.
13-The sailing and football games' host city Marseille will serve as the starting point for the Paris 2024 Olympic Torch Relay, the organisers confirmed on Friday.
14-The India U-20 women's football team defeated Bhutan 12-0 in their opening game of the SAFF U-20 Women's Championship on Friday at the Mostafa Kamal Stadium in Dhaka thanks to three hat-tricks from as many substitutes.
15-From February 4 to March 5, 2023, 31 matches will be played in the second season of the Prime Volleyball League, which will feature eight teams from eight different Indian cities competing for the title of champion.
For other current affairs, click here
For video news of India and the world, click here
(Visited 15 times, 1 visits today)