Sports Quiz Questions and Answers-Dec 26, 2022
1- Who played 145 tests between 1992 and 2007? His 708 wickets held the record until Muttiah Muralitharan, an off spinner from Sri Lanka, overtook him.
2- Who will square off on Boxing Day of the Indian Super League (ISL) 2022–23 at Kochi's Jawaharlal Nehru Stadium, with both teams vying for third place in the standings?
3-On Sunday, this iconic trophy returned to Odisha following a fruitful tour of the country? Which one it is?
Sports Quiz Questions and Answers
4- When will the FIH Men's Odisha Hockey World Cup, Bhubaneswar-Rourkela, start?
Who was left to regret wasted opportunities during the fielding in the match after Bangladesh's three-wicket loss to India in the second Test on Sunday in Dhaka?
6- Who is the head coach of Odisha FC who believes that the game against Kerala Blasters FC on Monday night at the Jawaharlal Nehru Stadium in Kochi will be competitive?
7-Name the Indian captain who claimed that the decision to leave left-arm wristspinner Kuldeep Yadav out of the playing eleven for the Dhaka Test was made after seeing the pitch on the night before and the morning of the match in order to have a balanced attack in longer formats? India defeated Bangladesh by a score of 2-0.
Sports Quiz Questions and Answers
8-Who took eight wickets in India's convincing 188-run victory over Bangladesh in the first Test at Chattogram, including a brilliant 5/40 to bowl out Bangladesh for 150 in their first innings, earning Player of the Match honours on his 22-month Test comeback?
9- How many of the world's top hockey teams will be on display during the FIH Odisha Hockey Men's World Cup 2023 Bhubaneswar-Rourkela, which is scheduled to start on January 13, 2023?
10- Who among the following ex-cricketers predicts that stand-in Indian skipper KL Rahul will be pulled from the starting lineup for the upcoming four-match home Test series against Australia due to his subpar batting display in the two-Test series in Bangladesh?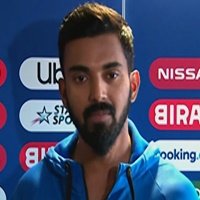 Sports Quiz Questions and Answers
ANSWERS-
1-Shane Warne
2-Kerala Blasters FC and Odisha FC
3- The prestigious trophy for the FIH Odisha Hockey Men's World Cup 2023 Bhubaneswar-Rourkela
4- On January 13, 2023.
5-Bangladesh skipper Shakib Al Hasan
6-Josep Gombau
7-India captain KL Rahul
8- Left-arm wrist-spinner Kuldeep Yadav
9- 16 elite hockey teams
10-Wasim Jaffer
Watch, Sports Quiz Questions and Answers, for more
For Current Affairs, click here
(Visited 14 times, 1 visits today)