General Awareness- One-Liner- September 19, 2017
1-Reduction is gaining of an

Electron
2-

'Back to Vedas'

slogan is propagated by

Dayanand Saraswati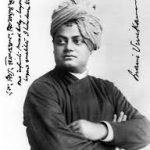 3-Metal used in a bulb is

Tungsten

.
4-

Bob Dylan

– He got Literature 2016 Noble Price
5- Synapse-It is a structure that permits a neuron (or nerve cell) to pass an electrical or chemical signal to another neuron
6-Duge-The Highest bridge formed in 2016 is by China.
7- Annelida living organism is segmented from head to tail.
8-

Charles Louis Alphonse laveran

is the discoverer of malaria-causing germs
9- The name of River Ganges in Bangladesh is the Padma
10-Renowned filmmaker and actor

Kasinadhuni Viswanath

wins Dadasaheb Phalke award for 2016
11-The author of the book 'My country my life' is

L.K. Advani
12- Name for Tsangpo River in India is the Brahmaputra
13-The pacemaker is used for Heart organ in Human Body
14-

Jaap Harrison

discovered Bluetooth.
15-

Otto von Guericke

invented Vacuum Pump
16-Gandhi Peace Prize 2017 winner is

Omar Barghouti
17-Saurashtra Narmada Avatararan Irrigation Project is in Gujarat
18- In Bodhgaya Gautam Buddha attained enlightenment
19- 2015 Cricket World Cup won by Australia.
20-

Rani Rudramma Devi

, queen of Kakatia Dynasty ruled over South India.
21-Separk Takraw is Kick Volleyball (Sport in South East Asia)
22-

Masaai

tribe is in Kenya
23-

Muhammad Ali Jinnah

is known for Hindu Muslim unity in Lucknow session
24- Kyoto protocol came into force in 1997
25-Trees that lose all their leaves once a year are called

Deciduous
(Visited 57 times, 1 visits today)