Economy One-Liners for various competitive examinations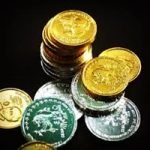 Thank You for landing the Economy and Business section page.
Here are some important Economy one-liners for students competing for various exams
Watch some of the important Economy Bits below.
1- Tata Iron and Steel Company (

TISCO

) was incorporated in the year 1907.
---
2-Among different types of economic system,

Pandit Jawaharlal Nehru

, the first Prime Minister of India, suggested 'Socialist Economy'.
---
3-

Mixed economy

was finally chosen with the help of Industrial Policy Resolution of 1948 and Directive Principle of Indian Constitution.
---
4-

Planning Commission

was set up in 1950, and the Prime Minister of India was made the chairperson of the commission.
---
5-

Industrial Policy Resolution

is a resolution adopted by the Indian Parliament in 1956. It was formulated under the Second Five-Year Plan.
---
6-In 1955, Village and Small-Scale Industries Committee, also known as

Karve Committee

proposed to promote small-scale industries for rural development.
---
7-

P.C. Mahalanobis

is a well-known architect of Indian Planning.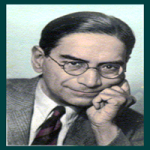 ---
8-The

second five-year plan

was based on the ideas of Mr. Mahalanobis. In a real sense, the second five-year plan was the beginning of economic planning in India.
---
9-The Indian Statistical Institute in Calcutta was established by

Mahalanobis

. He also started a journal

'Sankya.

'
---
10-Gross Domestic Product (

GDP

) is the value of all goods and services produced by all the three sectors( Primary Sector, Secondary Sector and Tertiary Sector) over a period of time.
---
11-The

tertiary sector

contributes the most to the GDP of our country.
---
12-The

primary sector

still has a large portion of India's population occupied in it.
---
13-As per the government's policy 'National Rural Employment Guarantee Act 2005 (

NREGA 2005

)', people who are in need of work will be given guaranteed 100 days employment in a year.
---
14-The

first synchronous Census

in India was conducted in 1881. The censuses are being conducted at ten-year intervals.
---
15-The

Right to Education Act of 2009

, makes education a fundamental right for all children aged between 6 and 14.
---
Also, watch another article on Economy here
Watch Current Affairs section for here 
(Visited 99 times, 1 visits today)