History One-Liners for various competitive examinations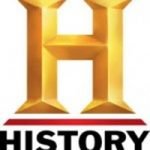 Thank You for landing the History section page.
Maximum questions come from this portion in different competitive exams.
Here are some important History one-liners for students competing for various exams
Watch some of the important Bits below. 
---
1-On 20 April 1954, the

Panchsheel Pact

was signed between India and China.
---
2-The

Mountbatten Plan

of 3 June 1947 was mainly the Plan of partition. It was agreed upon by the Executive of the Indian National Congress on 14-15 June in a meeting at Delhi.
---
3-In order to remove the Constitutional crisis the British Government sent the

Cabinet Mission

to India.
---
4-

Muslim League

observed the Direct Action Day on 16 August 1946.
---
5-

Cripps Mission

visited India in 1942. It was one member Commission and only Sir Strafford Cripps was the member.
---
6-The Constituent Assembly first met under the chairmanship of

Dr. Rajendra Prasad

on 6th December 1946.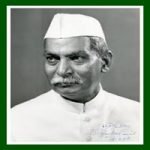 ---
7- In December 1945, the

General Election

s were held in India. The Congress received the majority in 6 provinces.
---
8-

Atlee

declared on 20 February 1947 that the English would leave India after transferring the power to responsible people before June 1948.
---
9- India became

independent

on 15 August 1947.
---
10-The Congress and the League, both rejected the

Cripps

Proposals.
---
11-On 26 January 1950, the state of

Hyderabad

merged in the Indian Federation.
---
12-In 1934, the members of Congress Executive, Acharya Narendra Dev, Jai Prakash and Achyut Patvardhan organized the Congress Socialist Party.
---
13-The

Quit India movement

resolution was passed on 14 July 1942 in the Executive of the Congress Session held at Wardha. It was reaffirmed on 8 August 1942.
---
14-On 24th March 1940, in the

Lahore Conference

of the Muslim League, the Pakistan proposal was passed.
---
15-In April 1939,

Subhash Chandra Bose

resigned from the post of the President and started a militant party known as forwarding Block.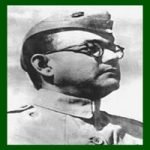 ---
16-In 1935, the

British provinces

were 11 e.g., Madras, Bombay, Bengal, Bihar, Punjab, Orissa, Central Provinces, Assam, North West Frontier Provinces, United Provinces and Sindh. 
---
Also, watch another post on History here
Watch Current Affairs here 
(Visited 38 times, 1 visits today)