Economy-Government Schemes
---
Schemes / Government Initiatives
---
1-National Investment and Infrastructure Fund (NIIF)
* It is set up as Category II Alternate Investment Fund (AIF) under the Securities and Exchange Board of India (SEBI) Regulations. NIIF is India's first sovereign wealth fund.
---
2-Sovereign Gold Bond Scheme (SGBs)
* The Sovereign Gold Bonds will be available both in demat and paper form. The tenor of the bond is for a minimum of 8 years with option to exit in 5th, 6th and
7th years.SGBs are government securities denominated in grams of gold. They are substitutes for holding physical gold.
---
3-BHIM (Bharat Interface for Money)
*BHIM is Aadhaar-based payments app developed by the National Payment Corporation of India (NPCI). It can work even on basic phones as it supports USSD payments.The app also allows user to scan a QR code. Payment can be done through scanning
QR code.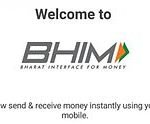 ---
4-Tejaswini Project
* It is World Bank's first project in India solely focused on the welfare of adolescent girls and young women (AGYW) aged between 14 and 24.The project is being delivered in 17 Districts of Jharkhand
---
5-Insolvency and Bankruptcy Code (IBC), 2016
* Insolvency and Bankruptcy Board of India to exercise regulatory oversight over insolvency professionals, insolvency professional agencies and information utilities.Insolvency and Bankruptcy Board of India is under the Ministry of Corporate
Affairs (MCA).Resolve insolvencies within 180 days. (Extendable upto 270 days) for the Company.
---
6-Hydrocarbon Exploration and Licensing Policy (HELP)
* Uniform license for exploration and production of all forms of hydrocarbon
*Marketing and pricing freedom for the crude oil and natural gas produced.
---
7-Electoral Bonds
*Authorised under a scheme under the Income Tax Act.
*Introduced by Finance Minister during his Budget 2017 speech in order to bring some transparency to the electoral funding process.
*These bonds can be donated only to a political party
---
8-Unified Payments Interface (UPI)
*The UPI is for mobile based payment method that powers multiple bank accounts into a single mobile application.
*The National Payments Corporation of India (NPCI) launched "Unified Payments Interface (UPI)"
*UIP is an advanced version of NPCI's Immediate Payment Service (IMPS) which is a 24X7 funds transfer service.
---
9-Border

haats

(Border Markets)

*The Border Haats allows to people living in border areas to trade in specified products in accordance with the regulations agreed and notified by both
Governments.Presently 4 Border Haats are already operational along India-Bangladesh border. They are (i) Kalaichar (Meghalaya). (ii) Balat (Meghalaya). (iii) Kamlasagar (Tripura)
(iv) Srinagar (Tripura).
---
10-Sagarmala Programme
*The Union Ministry of Shipping is the nodal ministry for this initiative.
* Promote "Port-led development" along India's 7500 km long coastline
*To implement this, State governments would set up State Sagarmala committees, headed by the chief minister or the minister in charge of ports
---
(Visited 43 times, 1 visits today)