Assam Current Affairs- Jan 22, 2023
On Friday, Himanta Biswa Sarma, the chief minister of Assam, refuted suggestions that a separate Kamptapur state, consisting of parts of Assam and West Bengal, may be created shortly.
He stated: "I do not know anything about the carving out of a new state from Assam and Bengal" when speaking to media in Guwahati.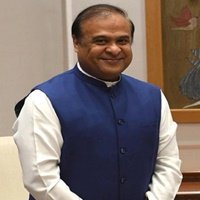 2-The outlawed separatist organisation Kamtapur Liberation Organisation (KLO) previously asserted through a number of letters that it was in negotiations with the central government and that the approval for a new Kamptaupr state might come very soon.
3-The self-declared leader of the terrorist group Kamatapur Liberation Organization (KLO), Jiban Singha Koch, returned to society on Thursday, according to Assam Chief Minister Himanta Biswa Sarma.
Last Friday, Jiban Singha Koch and nine other members of his group turned themselves in to the authorities in the Longwa area of Nagaland's Mon district. He is anticipated to participate in the Central government's peace negotiations soon.
Anup Chetia, the general secretary of the ULFA, was extradited from Bangladesh to India in November 2015. He eventually joined the peace process.
Assam Current Affairs
4- In an unusual event, a man in Jorhat district jumped off the roof of the Jorhat Medical College and Hospital after his wife gave birth to a boy instead of a girl as he had requested, according to officials.
Fortunately, the man from Bokakhat named Jitumoni Das survived the fall and was admitted to the same hospital where he is receiving treatment.
5-After squatters were kicked out of the Pabho Reserve Forest in Assam's Lakhimpur district last week, three rhinos have been spotted there, according to forest officials on Thursday.
Years ago, the 2,560.25 hectares Pabho were designated as the Milroy Buffalo Sanctuary, although there was never a formal announcement.
6-On Sunday, Himanta Biswa Sarma, the chief minister of Assam, claimed that Shah Rukh Khan had contacted him late on Saturday. The actor expressed concern over certain Bajrang Dal members burning the poster for his next movie "Pathaan" in Guwahati.
Assam Current Affairs
7-Noted Nilmani Phookan, an Assamese poet and Jnanpith honoree, passed away on Thursday. He was 89.
Due to age-related health difficulties, Phookan was receiving treatment at the Guwahati Medical College and Hospital (GMCH).
On September 10, 1933, the poet was born in Dergaon, Golaghat district. In 1961, he graduated with a Master's in History from Guwahati University. He began producing poetry around the beginning of the 1950s.
Phookan blended his Assamese poetry with French symbolism, which is evident in his voluminous poetry. His works such as "Surya Henu Name Ahe Ei Nodiyedi," "Gulapi Jamur Lagna," and "Kobita" are noteworthy.
He received India's top literary honour for 2021, the Jnanpith Award.
Additionally, he received the 1981 Assamese Sahitya Akademi Award for his poetry collection, "Kobita."
In 1990, he was awarded the Padma Shri, and in 2022, he was given the Sahitya Akademi Fellowship, which is India's highest literary honour.
Additionally, he translated poetry from Europe and Japan into Assamese.
Assam Current Affairs
8- A guy from Nepal discovered his mother, who had been missing since November 2018, in a jail in the Cachar district of Assam, where she had been detained for breaking into the nation without authorization.
Feroz Leheri, a 26-year-old guy, lives in the Bihar-adjacent Sarlahi district of Nepal's Lakshmipur area.
9-Assam's crime rate has significantly fallen during the past year, according to state DGP Bhaskar Jyoti Mahanta.
Due to different measures implemented by the police, the state's average rate of criminal activity, which was 366 cases per lakh of the population, has now dropped to 200 cases per lakh, according to the Director General of Police (DGP), who was addressing to the media in Guwahati on Monday evening.
10-Under the Nirbhaya Fund, the Assam state police established Anti-Human Trafficking Units in each district and supplied infrastructure to all of them.
Assam Current Affairs
11-According to data provided by the Assam police, crime against women has also significantly decreased, with 12,034 crimes reported in 2022 compared to 29,046 cases reported in 2021 and 27,240 cases reported annually between 2017 and 2021.
12-There were 4,306 crimes against minors in Assam in contrast to 5,282 the year before. As compared to 203 incidents the year prior, there are now 96 cases of human trafficking.
13-According to data from the Assam police, the number of cybercrimes reported in the state has decreased to 1,781 from 4,846 in 2021.
Assam Current Affairs
14-In contrast to the 455 cases in 2018, 828 cases in 2019, 980 cases in 2020, and 2,271 cases in 2021, the Assam Police have registered 2,878 cases under the NDPS Act in 2022.
15-In 2022, the Assam Police detained 4,691 drug dealers and recovered 215 kg of opium, 112 kg of heroin, 49,000 kg of marijuana, 52 lakh tablets, and more than 21 lakh bottles of cough syrup.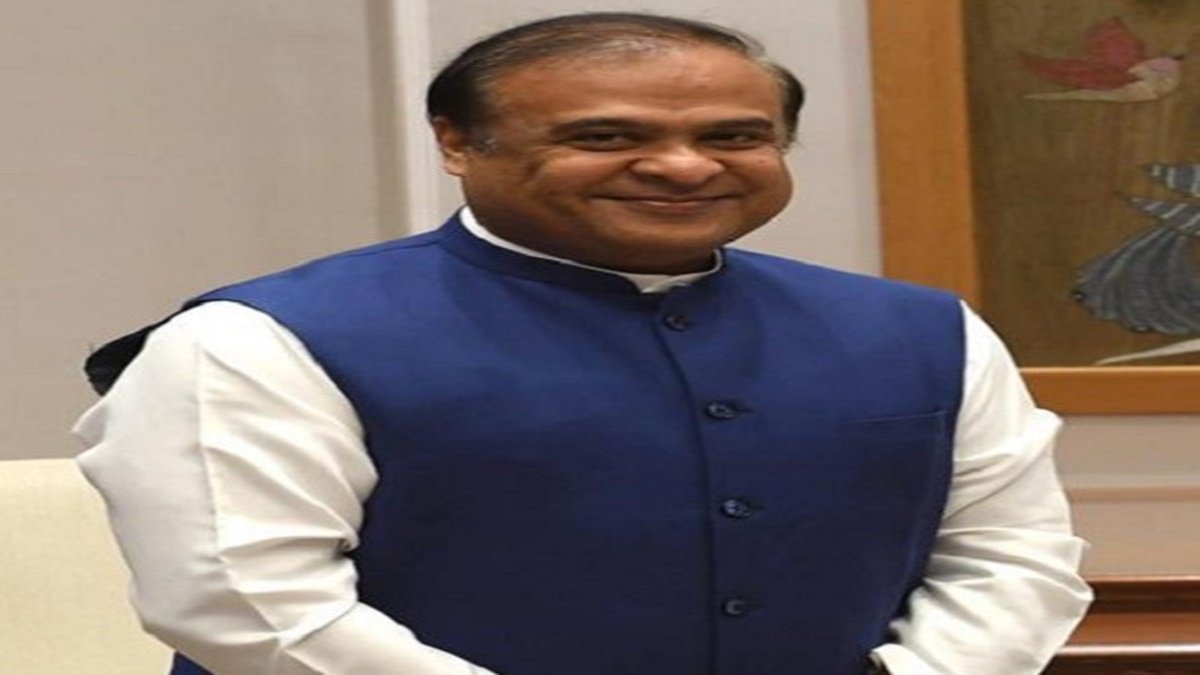 For more, Assam Current Affairs, click here
For other current affairs, click here
For video news of India and the world, click here
(Visited 22 times, 1 visits today)