---
History-One Liners
---
1- It is a

Communal

award, by Ramsay

McDonald

in 1932 under which depresses classes were also declared as minorities and the

separate

electorate was proposed for them.
---
2-Sachin Sanyal published "Bandi Jiwan".
---
3-On 31st

August

1920 "

Noncooperation

movement" was launched.
---
4-In 1905, was the partition of Bengal announced and Boycott Resolution led to the starting of "Swadesi-Boycott" movement.
---
5-Annie Besant (theosophical movement) laid the foundation of Central Hindu College, which later became Banaras Hindu University in 1916.
---
6-Raja Ram Mohan Roy (Brahmo Samaj) authored " A gist to monotheists" and also translated the Vedas and Upanishads into Bengali.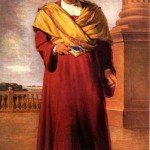 ---
7-General Bakht Khan in

Delhi

, Nana Sahib, Tantya Tope and

Hazimullah

Khan in Kanpur,

Begum

Hazrat Mahal in Lucknow, Maulavi

ahmadillah

in Faizabad, Khan Bahadur Khan in Bareli, Kunwar Singh in Bihar led the revolt.
---
8-Annie Besant and Tilak were the pioneers of "home league movement".
---
9- What is Kamagatmaru?- A Ship carrying 370

passengers

, that was going from Singapore to

Canada

but was turned back by Canadian authorities in the year 1914.
---
10- JL Nehru and SC bose set up "Independence for India" league in 1928.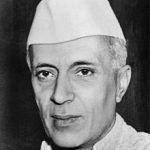 ---
11- BR Ambedkar participated in all three round table conferences.
---
12- Harijan
campaign was launched by Gandhiji to support depressed classes.
---
13-August resolution on

August

8th 1942 at

gwalia

tank in Bombay was passed in order to start quit India Movement.
---
14-Shimla conference- suggested under Wavell plan in 1945 to resolve the deadlock between

Muslim

league and INC.
---
15-Mohan Singh in Malaya conceived the idea of Indian National Army.
---
16-The

other names

of GOI Act 1919 is Montague Chelmsford reforms.
---
17- The other name of GOI Act 1909 is Morley Minto reforms
---
18-Hunter commission that was set up for the investigation of

jallianwala bagh

massacre.
---
19-C. Rajagopalacherya was the only Indian to hold the office of

governor

general.
---
20-Lord Cornwallis is known as the father of Indian civil services.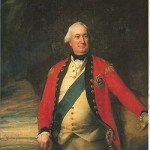 ---
(Visited 138 times, 1 visits today)