Environment Current Affairs-Nov 28, 2022
Pangolins are among the animals that are trafficked the most globally. They have a special function in controlling the ant and termite populations. Termites are crucial to the process of decomposition. However, this mechanism is responsible for 1 to 3% of yearly global natural emissions.
2-The three animals, white rhinos, pangolins, and elephants were dubbed "ecosystem engineers" because they influence the basic abiotic processes.
3-Deloitte has published research titled "Work toward net zero: The emergence of the Green Collar workforce in a just transition." It is modelled by the Turning Point series from Deloitte. The impact of decarbonization, particularly on livelihoods, is evaluated in the report.
Environment Current Affairs
4-The establishment of the "Loss and Damage" Fund to reimburse economically vulnerable nations for the harm caused by climate-related disasters was recently agreed by the United Nations' COP27 climate summit.
5-Reports from 55 vulnerable nations show that their cumulative losses from climate change over the past 20 years total $525 billion USD, or 20% of their combined GDP. By 2030, these losses are anticipated to total 580 billion annually, according to multiple analyses.
Environment Current Affairs
6 The Kameng hydroelectric project was dedicated to the country by Prime Minister Narendra Modi. The state-owned Northeastern Electric Power Corporation developed the 600 MW Kameng hydropower project (NEEPCO). It is located in the West Kameng district of Arunachal Pradesh.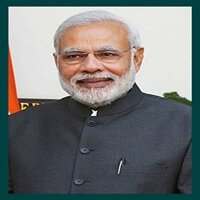 7-More than 800 million jobs, or approximately a quarter of the global workforce, are at risk from climate change's effects, which range from extreme weather to the shift to a low-carbon economy.
8-The Union Minister of Ports, Shipping, and Waterways announced the establishment of India's first National Center of Excellence for Green Port & Shipping (NCoEGPS). The Ministry of Ports, Maritime, and Waterways' National Center of Excellence for Green Port & Shipping (NCoEGPS) is a significant project to offer sustainable solutions for the shipping industry.
Environment Current Affairs
9-The Indian government published the Maritime Vision Document 2030. It is a 10-day plan for achieving India's goal of sustainable maritime industry and blue economy growth. It identified 150 activities spread across 10 key issues to advance India in the global maritime industry.
10-India presently plans to expand each of its main ports' renewable energy share from the current share of less than 10% to 60%. The wind and sun energy will be used to accomplish this.
(Visited 8 times, 1 visits today)