General Awareness for various competitive examinations
Thank You all for all for landing at the page of General Awareness.
General Awareness plays an important role in various competitive examinations conducted by various organizations.
General Awareness bits help in the last minute preparation for various exams.
General Awareness One-Liners help a lot.
Watch below some of General Awareness-One Liners
1- P. V. Narasimha Rao was the first prime minister of Andhra Pradesh
2- Telugu is the official language of Andhra Pradesh
3- Kurnool was the capital of Andhra Pradesh before 1 November 1956
4- Andhra Pradesh separated from Madras state.
5-Andhra Pradesh was formed on 1 October 1953
6- Shankar Dayal Sharma replaced Ram Lal as governor of Andhra Pradesh in 1984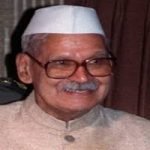 7- Narain Dutt Tiwari had to quit as governor of Andhra Pradesh after a CD featuring him appeared
8-Nannayya was the first person to translate Mahabharata into Telugu.
9-Capital of Andhra Pradesh is Amaravati
10-Telangana was separated from Andhra Pradesh on 2 June 2014
11-Prolaya Vema Reddy founded the Reddy dynasty in the early of 14th century
12-Nizam of Hyderabad belonged to Asaf Zahi dynasty
13- Chhattisgarh state is to the north of Andhra Pradesh
14- The two regions Coastal Andhra, Rayalaseema cover the total thirteen districts of Andhra Pradesh
15-The Tirumala Venkateswara Temple is situated at Tirupati
16-Telugu personality Y. Venugopal Reddy served as the Governor of Reserve Bank of India from 2003 to 2008
17-Neelam Sanjiva Reddy was the first Chief Minister of Andhra Pradesh, who became the sixth President of India
18-Telugu Desam Party(TDP) was founded by N. T. Rama Rao in 1982.
19-The first Indian ever to win an Olympic medal is the Telugu woman Karnam Malleswari. She is the first to win a bronze medal in weight-lifting in 2000 Sydney Olympic.
20-Telugu director S.S.Rajamouli directed some world-famous films such as Bahubali 1 and Bahubali 2, also won Padma Shri in 2016.
21-Sarvepalli Radhakrishnan is the first Indian Telugu personality, who received Bharatratna award in 1954 and served as the second President of India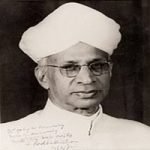 22-Varahagiri Venkata Giri is the fourth Indian President, who served as Governor of Karnataka, Kerala and Uttar Pradesh and awarded Bharatratna in 1975.
Also, watch General Awareness other bits here 
Also watch Current Affairs here
(Visited 26 times, 1 visits today)