General Awareness- One-Liners
1-A body which is completely or partially submerged in a fluid experience an upward force is called the

Buoyant Force

.
2-

Steve Ballmer

is the predecessor of

Satya Nadella

as CEO of Microsoft
3-

Sunil Gavaskar

is the author of book 'Straight Drive'.
4-Stainless Steel is invented by Harry Brearley
5-Japan Parliament name is Diet
6-Madhya Pradesh state has the largest forest cover in India
7-

Raghuram Rajan

is the 23rd Governor of RBI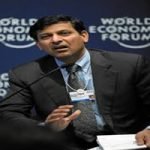 8-

Petrache Poenaru

is the inventor of a fountain pen.
9-SI unit of force is Newton
10-

Hari Hara Bukka

was the first ruler of Vijayanagara empire.
11-MRP stands for Maximum Retail Price
12- Mouse is invented by Douglas Engelbart
13-UHT stands for Ultra High Temperature
14- Karnataka is the largest silk producer state of India.
15-Hyderabad is the largest princely state during Indian Independence.
16-

PA Sangma

was the Lok Sabha speaker from 1996 to 1998
17-India's First Supercomputer is PARAM 8000
18-Madurai is situated on river Vaigai
19-Jawaharlal Nehru, Indira Gandhi, Rajiv Gandhi, Morarji Desai, Lal Bahadur Shastri, Gulzarilal Nanda and Atal Bihari Vajpayee, who served as the Prime Ministers of India got the

Bharat Ratna
20-Commonwealth games 2022 will be held in Durban, SA
21-AAP was established on Nov 26, 2012
22-

GSAT -7

is India's first defense satellite
23-Dry Ice is solid form of Carbon Dioxide
24-Supreme Court was established in the year 1950
25-

Frontier Gandhi

is another name for Abdul Gaffar Khan
(Visited 48 times, 1 visits today)