Geography One-Liners for various competitive examinations
Thank You for landing the Geography/Environmental geography section page.
Here are some important Geography one-liners for students competing for various exams
Watch some of the important points of Geography below.
1-The great barrier reef is located in Australia
2-The mountain range which separates Europe from Asia is Ural
3- The planet, which is also known as lying planet is Uranus
4-The continuous distance that wind blows over a water surface is known as Fetch
5-The atmospheric layer Troposphere is closest to the Earth
6- The intensity of insolation depend upon Latitude
7-Rain shadow effect is associated with Orographic rainfall
8-Plants having thorny leaves and penetrating roots are classified as Xerophytes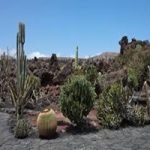 9-The blue color of the sky is due to Scattering of sunlight by air molecules
10-Ozone layer is found in Stratosphere.The stratosphere is the second major layer of Earth's atmosphere, just above the troposphere, and below the mesosphere
11-The term Regur refers to Black Cotton Soil
12-The atmosphere layer which reflects radio waves is known as Ionosphere
13-The length of the Indian coastline is 7516.6 km
14-In Bangladesh, Ganga is known by name Padma
15- Lunar Eclipse occurs when earth comes between sun and moon
16-The point on the earth's surface vertically above the earth's surface is called Epicentre
17-The point of origin of earthquake is called Seismic focus
18-The International Date Line (IDL) is an imaginary line of longitude on the Earth's surface located at about 180 degrees east (or west) of the Greenwich Meridian.
19-The concept of carbon credit originated from Kyoto Protocol
20-Carbon Dioxide gas plays the most significant part in the absorption of insolation
21-Red and Mediterranean sea are joined by Suez Canal.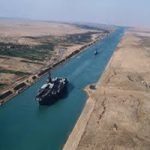 22-Tides are caused by the gravitational pull of both Sun and Moon on the Earth
23-Rotation of the Earth causes the wind to be deflected towards the left in southern hemisphere
24- Equatorial low-pressure belt region of the earth surface is called doldrums
25-The term Dew Point is used to denote critical temperature at which the air gets saturated with water vapor and below which the condensation is likely to begin 
---
N.B:- 
Watch more Geography here
Watch Current Affairs section for here 
---
(Visited 54 times, 1 visits today)