Chandra Shekhar Singh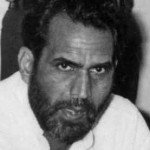 1- He was an Indian politician who served as the 8th Prime Minister of India from 10 November 1990 to 21 June 1991.
2-Chandra Shekhar Singh was born on 17 April 1927 in Ibrahimpatti, a village in the Ballia district of Uttar Pradesh.
3-He was known as a firebrand in student politics and started his political career with Dr. Ram Manohar Lohia.
4-He married Duja Devi.
5-His career as a parliamentarian began with his election to the Rajya Sabha from Uttar Pradesh in 1962.
6- He had a nationwide padayatra in 1983 to know the country better.
7-He was called a "Young Turk".
8- Chandra Shekhar Singh joined Congress in 1964. From 1962 to 1967, he was a member of the Rajya Sabha. He first entered the Lok Sabha in 1967.
9- He became the first President of the Janata Party, formed in 1977.
10- In 1988, his party merged with other parties and formed the government under the leadership of V.P. Singh.
11-With the support of Congress (I) headed by Rajiv Gandhi, he replaced V.P. Singh as the Prime Minister of India in November 1990.
12-Chandra Shekhar was prime minister for seven months, the second shortest period after that of Charan Singh.
13-He also handled the portfolios of Defence and Home Affairs during this period.
14-Chandra Shekhar resigned the office of prime minister on 6 March 1991.
15-Chandra Shekhar died on 8 July 2007, a week after his 80th birthday.He had been suffering with multiple myeloma for some time.
He was survived by two sons.
16-He was cremated with full state honours on a traditional funeral pyre at Jannayak sthal on the banks of the river Yamuna, on 10 July.
In August, his ashes were immersed in the river Siruvani.
(Visited 48 times, 1 visits today)