Important Institutions
Allahabad Museum
1-Government of India i.e GOI declared it an institution of national importance in 1985 under the aegis of

aegis

of Dept. of Culture.
2- There are

various

collection of Bharat Bhumara &

Jamsot

Sculptures+

teracotta

from Kausambi,

Bhita

, Jhusi, Pataliputra, Sarnath, Rajghat, Ahichchatra.

Also

has paraphernalia of Nehru family.
3-Manuscript of 'An Autobiography' by J L Nehru.
4- There are collections of Paintings of Abanindranath Tagore, Nandalal Bose, Atish Kumar Haldar, Kshitindranath, Jatin Roy, and

ther

important paintings of Vijayavargiya.
 Foreign Paintings includes Nicholas Roerich, his son

Svetsolav

Roerich & Anagarika Govinda.
All India Radio
1- It is operated by Min. of Information & Broadcasting.
2- It is a National broadcasting service
3- Operations began in 1936.
3-According to the reports, as on today there are 198 Broadcasting

centres

+ 305 transmitters.
4- Coverage- 90% in area. 97.3%

in population

.
5- 24 languages, 146 dialects, 24 languages in extended provinces.
Archaeological Survey of India(ASI)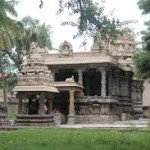 1-It is established in 1861.
2- It helps in conservation, preservation & maintenance of centrally protected monument & sites
3- ASI is an attached office of Dept of Culture, Min of Culture, Youth Affairs & Sports.
4- Its activities include- i)Carrying out archaeological excavations(both excavation+
conservation) and chemical preservation of monuments+ antiquarian remains.
5-It Declared 3598 centrally protected monuments- of national importance including 16 world heritage monuments.
Anthropological Survey of India
1-It is established in Dec 1945 under Dept. of culture, GoI.
2-HQ-Calcutta
3- Regional Centres(RC) include Nagpur, Dehradun, Mysore, Shillong, Port Blair & Jagdalpur.
(Visited 55 times, 1 visits today)