General Awareness-One Liner
1-Japanese island

Okinoshima

has got the UNESCO World Heritage site. This Okinoshima island is an ancient religious site where women are banned.
2-The

UNESCO World Heritage

Committee has listed

Hebron

city in its list of world heritage in danger. The city is located in Israel
3-PM Modi adopted Jayapur and Nagpur, as his first and second villages. Kakrahia village in Varanasi, Uttar Pradesh will be the third village to be adopted by the Prime Minister in his Lok Sabha constituency of Varanasi.
4- President

Ram Nath Kovind

laid the foundation stone of the 2nd phase of link IV pipeline canal of SAUNI in Gujarat state
5-Prime Minister Narendra Modi visited the Mazar of

Bahadur Shah Zafar

and the 2,500-year-old

Shwedagon pagoda

in Myanmar.
6-The UNESCO's King Sejong prize has been presented to the We Love Reading programme from Jordan
7- Shyam Saran authored the book 'How India Sees the World: Kautilya to the 21st Century'.
8-

Peggy Whitson

is an astronaut
9-The Fiscal Responsibility and Budget Management (FRBM) committee is headed by

NK Singh
10- India's

Pentala Harikrishna

is associated with Chess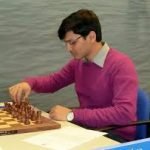 11- Ramesh Abhishek is the present secretary of the Department of Industrial Policy and Promotion (DIPP)
12-China's Nobel laureate

Liu Xiaobo

passed away, who was awarded in 2010 with the Nobel Peace Prize.
13-Sweden has topped the sustainable development goals (SDGs) index released recently
14- Iran successfully launched its most advanced satellite-carrying rocket called '

Simorgh

' into space recently
15- The Ministry of Earth Sciences foundation day is celebrated every year on 27 Jul
16- On 29th July, the 7th International Tiger Day was observed globally with the slogan 'Fresh ecology for Tigers' protection'
17-The Defence Research and Development Organisation (DRDO) has come out with

Muntra

recently which is India's first unmanned, remotely operated tank.
18- India won the SAFF U-15 Championships 2017 in Kathmandu
19-The official mascot of the FIFA U-17 World Cup India 2017 is '

Kheleo

'.It is a Clouded Leopard
20-Kenya has imposed the world's toughest law against plastic bags
(Visited 54 times, 1 visits today)