History One-Liners for various competitive examinations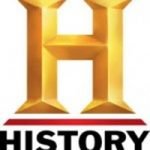 Thank You for landing the History section page.
Maximum questions come from this portion in different competitive exams.
Here are some important History one-liners for students competing for various exams
Watch some of the important Bits below. 
---
1- History of Kashmir kings was known by the book

'Rajatarangini'

written by

Kalhana

.
---
2- 

Abu-Rayhan- Al-Biruni

 (born 987 AD) was a Muslim scientist and historian, who wrote Kitab-Al-Hind.
---
3-South India-

Cholas

were the successful rulers.
---
4-The ancient capital of Cholas was

Uraiyur.
---
5-The second capital of Cholas was

Tanjavur

.
---
6-

Rajaraja I

was considered the most powerful Chola ruler.
---
7-

Rajendra Chola

built a temple of

Gangaikonda Cholapuram

.
---
8-The World's finest images are known to be

Bronze

images of Cholas.
---
9- Land donated to Jains was known as

Pallichenandam

.
---
10- In the Chola kingdom land was given to Brahmins, it was called

Brahmadeya

.
---
11- Land granted to educational institutions was said to be

Shalabhogas

.
---
12-

Uttarameruru

was known as the famous Chola inscription.
---
13-

Periyapuranam

is a source to know the life of people in Chola kingdom.
---
14-  The smallest divisions of Chola Empire were

Nadus

.
---
15-  
Thousand Pillar Temple
– Warangal is 150 km away from Hyderabad. It was built by

King Rudra Deva

in the year 1163 A.D. Thousand Pillar Temple reflects the magnificence of the Chalukya Kings.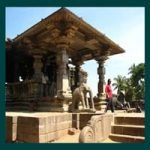 ---
16- The first capital of Kakatiyas was

Hanamkonda.
---
17- The second and important capital of Kakatiyas was

Orugallu(Warangal)

.
---
18- Kakatiyas worshipped God

'Svayambhu Siva

'.
---
19- The one and only woman ruler of Kakatiya dynasty was

Rudramadevi

.
---
20-  The kingdom of Rudramadevi was visited by

Marcopolo

.
---
21- The trinity of poets who wrote Andhra Mahasabha was called as

Kavitrayam

. They are Nannaya, Tikkanna, and Errapragada.
---
22- Nannaya was called

Adikavi

of Telugu language.
---
23-  The famous historian

Mohammad Bin Tuglaq

defeated one of the kings of Kakatiya the Prataparudra in 1323 AD.
---
24- Open Courtyard
Angaram
was there in the Kakatiya kingdom.
---
25- In 1323 AD comes to the end of

Kakatiyas.
---
Also, watch another post on History here
Watch Current Affairs here 
(Visited 56 times, 1 visits today)