International Current Affairs-December 4, 2022
1-I'm excited to assist my buddy Prime Minister Modi during India's G20 chairmanship since India and the United States are great allies. Together, we will promote inclusive and sustainable growth while addressing common issues like the energy, food, and climate crises, said US Vice President Joe Biden.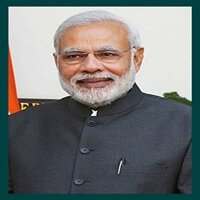 2-Health Minister Ong Ye Kung stated on Sunday that Singaporeans should prepare for a fresh wave of Covid-19 infections due to increased travel and the impending holiday season.
3-On Saturday, Singapore reported 1,052 additional instances of Covid-19, bringing the total to 2,171,550.
4-According to the most recent official figures, Bangladesh exported goods worth more than $5 billion in November, the greatest amount ever for a single month, as demand for items manufactured of ready-made clothing continued to grow.
International Current Affairs
5- On Sunday, the Pakistan Foreign Office (FO) announced that it was investigating accusations that the terrorist attack on Pakistan's embassy in Afghanistan was carried out by the Khyber Pakhtunkhwa (KP) branch of the banned organisation Daesh.
6-According to local media, the Balochistan police have issued a threat alert regarding a suicide attack on security personnel in Quetta, Pakistan.
International Current Affairs
7-In the first 11 months of 2022, 152 traffic incidents on Myanmar's Yangon-Mandalay highway resulted in 54 fatalities and 252 injuries, according to the newspaper Myawady.
8-The second-largest city in Myanmar, Mandalay, and the 587-km route that connects them were officially opened in December 2010, according to the Xinhua news agency.
International Current Affairs
The Seoul Central District Prosecutors Office has imposed a travel ban on Noh Young-min, who from 2019 to 2020 served as President Moon Jae-chief in's of staff.
10-The total number of cases for Covid-19 increased to 27,308,090 after South Korea reported 46,564 new infections, including 69 from outside, according to the Korea Disease Control and Prevention Agency (KDCA).
Watch for more current affairs here
(Visited 7 times, 1 visits today)