Telangana Current Affairs-Jan 14, 2024
A group from Telangana will attend the World Economic Forum, which will be held in Davos, Switzerland, from January 16 to 20, under the direction of Minister of Information Technology and Industries K.T. Rama Rao.
2-The corporate delegation from Telangana state is visiting the WEF in Davos for the fifth time. Telangana state initially sent a delegation to the WEF in Davos in 2018, and then again in 2019, 2020, and 2022.
In his invitation to KTR, World Economic Forum President Borge Brende praised KTR's "leadership in converting Telangana into a premier technology powerhouse."
Telangana Current Affairs
4-Telangana Chief Minister K. Chandrasekhar Rao advocated for altering the country's agricultural paradigm on Saturday in order to pave the way for qualitative growth akin to that of his state.
He claimed that the development of the Telangana state's agricultural industry has established itself as a model for the entire nation.
5-The president of the Bharat Rashtra Samithi (BRS), KCR, said that Telangana is the only state that has invested thousands of crores of rupees in boosting the agriculture industry. He cited the government's expenditure of more than Rs 2,16,000 crore on Rythu Bandhu, free 24-hour electricity, and the development of irrigation projects. It demonstrates the Telangana government's dedication to the welfare of farmers, he continued.
Telangana Current Affairs
6-In order to maintain law and order and prevent incidences of breach of peace and accidents during the Sankranti festival, Hyderabad police have banned the flying of kites on all highways and in and near places of worship.
A notification from Hyderabad Police Commissioner C. V. Anand forbids kite flying on all thoroughfares as well as in and near places of worship. The directives take effect on January 14 and 15.
7-On Friday, Christina Scott, the British Deputy High Commissioner to India, visited the KIMS-Ushalakshmi Centre for Breast Diseases and was quite complimentary of its director, consulting surgeon Dr. P. Raghuram.
Telangana Current Affairs
8-Dr. Raghu Ram was praised by Scott, who was there, along with Gareth Owens, the British Deputy High Commissioner to Telangana and Andhra Pradesh, for serving as a live link between the UK and India and for implementing the best British techniques to advance breast healthcare in India.
9-Dr. Bhaskar Rao, Chairman & Managing Director of KIMS Hospitals, stated that Dr. Raghu Ram was given full rein to create a world-class breast centre and that he well exceeded the goals he set when they first met 15 years ago.
Telangana Current Affairs
10- On January 15, Prime Minister Narendra Modi will use video conferencing to officially start the Vande Bharat Express train that runs between Secunderabad and Visakhapatnam.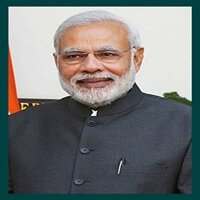 This will be the first Vande Bharat Express to run between the two Telugu-speaking states of Telangana and Andhra Pradesh; it will be the eighth Vande Bharat Express to be introduced by Indian Railways. It will stop at the stations in Andhra Pradesh's Visakhapatnam, Rajahmundry, and Vijayawada as well as Telangana's Khammam, Warangal, and Secunderabad.
(Visited 1 times, 1 visits today)