Science and Technology Current Affairs- February 16, 2023
1-On Wednesday, Dassault Systemes, a European software company, announced that Indian modular metal architectural company Metaguise would use its "3DEXPERIENCE Works" to enable cross-functional, multi-location, multi-stakeholder collaborations with real-time updates in a secure cloud environment. Metaguise is committed to sustainability.
2 Due to the continued economic recession, the US-based software company Sprinklr has let go of around 4% of its global workforce, or more than 100 individuals.
3-Elon Musk has indicated that, after stabilising the business and boosting its financial viability, he may stand aside as CEO of Twitter by the end of this year.
Science and Technology Current Affairs
4-In just 48 hours, Microsoft reported that more than 1 million users had joined the waitlist to test out the new Bing Search with ChatGPT capabilities.
One million users have signed up for OpenAI's ChatGPT in just one week.
5-Microsoft unveiled the "next-generation" ChatGPT artificial intelligence (AI)-powered Bing and upgraded the Edge browser with additional AI features.
New OpenAI large language model, which is more potent than ChatGP, powers the improved search engine.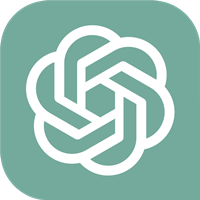 6- According to a concept paper by the Indian Space Association (IspA), the development of space technology parks (STP) in India will propel the industry to greater heights much like information technology (IT) parks did for the country's software industry.
Science and Technology Current Affairs
7-A study done by the UK's Alan Turing Institute found that AI classifiers trained on audio recordings are unable to reliably determine whether a person has Covid-19 by listening to the sound of their coughs.
8- The creators of the now-defunct Tweetbot client have updated Ivory, their Mastodon application, and included a "Edit Posts" option.
According to The Verge, additional upgrades include the capability to report users and posts as well as support for Mastodon's server language translation capabilities.
9-Three people's lives were saved thanks to the Apple Watch Series 8's Crash Detection feature after a horrific vehicle accident in Germany that sent the victims plummeting 20 metres down an embankment.
The automobile was travelling on the Bundesautobahn 20 (a route in Germany) when it "left the lane to the right, drove through a green strip, and was thrown over the crash barrier," according to the preliminary findings, according to 9to5 Mac.
Science and Technology Current Affairs
10- Discord, a platform for Chat, has announced that it is bringing text support, video and screen sharing akin to Twitch, and to the Stage channels.
Users will be able to demonstrate their skills in front of a virtual audience or "provide a visual help when presenting" thanks to the new features that are added to Stage channels, the business said in a blog post on Tuesday.
11-The realme 10 Pro 5G Coca-Cola Edition is the most fashionable and flawless smartphone ever released, made exclusively for the Indian youth. It was created in collaboration with the globally renowned soft drink company Coca-Cola.
The 1000-unit limited edition tablet, which came in an 8+128GB form and costs Rs 20,999 with 8GB+8GB dynamic RAM, featured a back that was inspired by Coca-iconic Cola's Red and Black Collision design.
12-Global technology giant Zoho has revealed that since beginning operations in the United Arab Emirates, which serves as its Middle East and Africa headquarters, it has had a 10 times growth.
Science and Technology Current Affairs
13- In addition to the recently unveiled Galaxy S23 series, Samsung on Wednesday announced that One UI 5.1 would be widely rolled out to current Galaxy devices beginning with the Galaxy S22 series, Z Fold4, Z Flip4, S21 series, and S20 series.
14-According to a research released on Wednesday, China's smartphone market had a strong start to the year, and at the beginning of 2023, sales quickly rose week on week to exceed 7 million units.
15-As part of their shared commitment to preparing the workforce of tomorrow with skills for the future, Shell India and Microsoft on Wednesday launched a partnership to teach digital skills to students at vocational education institutions.
The project's goal is to provide 5,000 underprivileged adolescents from 24 government institutions with the digital productivity and employability skills they need to be successful in the workforce and to get them ready for careers in the manufacturing and energy industries.
For other current affairs, click here
(Visited 5 times, 1 visits today)