World Current Affairs- Jan 11, 2023
A reality TV personality who is Indian-American was given a 78-month prison term for leading a statewide telemarketing fraud scam that preyed on "weak, elderly victims."
Former "Real Housewives of Salt Lake City" actress Jennifer Shah, 49, earlier entered a guilty plea to one count of conspiracy to conduct wire fraud in connection with telemarketing.
2-According to Anton Siluanov, Russia's finance minister, the country's budget deficit in 2022 was 2.3% of GDP.
3-US President Joe Biden expressed surprise when secret documents from the time he served as Vice President under former President Barack Obama were brought to one of his former private offices.
World Current Affairs
4-The UK police have made public "bodycam" photographs of 10 men sought in connection with the racial confrontations in Leicester that broke out last October during an India-Pakistan cricket match.
5-The Ministry of Public Health in Ecuador has confirmed that a nine-year-old girl has contracted the A-H5 type of avian influenza, making her the first person to do so there.
6-On November 30, 2022, Ecuador issued a 90-day animal health emergency following the discovery of the highly dangerous avian influenza virus in chicken farms.
World Current Affairs
7-A motion to declare a state of emergency due to the area's homelessness epidemic was granted by the Los Angeles County.
8-According to a research published by the UN Inter-agency Group for Child Mortality Estimation, more than 5.0 million children under the age of 5, including 2.3 million newborns, as well as 2.1 million children and youth aged 5 to 24 years — 43% of whom are adolescents — died in 2021.
9-King Constantine II of Greece dies dead in Athens at the age of 82. He ruled the country from 1964 to 1973, when the monarchy was dissolved.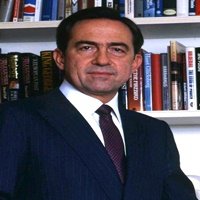 10-A former doctor of Indian descent who had already been found guilty of 115 counts of sexual assault against 28 women was given two more concurrent life sentences for doing pointless invasive tests.
Manish Shah, 53, was given two life sentences on Monday, each of which will begin to run concurrently after serving a minimum of 10 years.
For more, World Current Affairs, click here
For other current affairs, click here
(Visited 5 times, 1 visits today)