World Current Affairs- November 9, 2023
One-Liner Questions:
What is the IDF's mission in Gaza according to Jonathan Conricus?
What was the cause of the death and injuries in Bangladesh on Wednesday?
By how much did the Bangladesh government increase the minimum salary for garment workers?
What challenges are Afghan nationals facing at the border?
What investment did the US join with the Adani Group for in Sri Lanka?
How many dengue deaths has Bangladesh reported this year?
What concern does Germany's Economy Minister have about the country's immigration authorities?
What is South Korean President Yoon Suk Yeol's current approval rating?
Did the earthquake in Indonesia's Maluku province trigger a tsunami?
How many times has Indian-American Vin Gopal been re-elected as New Jersey state senator?
What is the death toll of Israeli soldiers in Gaza since October 27?
How has life expectancy in Australia changed recently?
Why has Canada suspended operations in Nigeria?
When was the first frost of the season reported in Seoul?
How many Indians were killed in the car incident in Victoria, Australia?
Who survived an assassination attempt in Yemen?
Answers:
The IDF's mission is to dismantle every stronghold of Hamas in Gaza.
A female worker was killed and others injured during clashes between police and garment workers demanding a pay hike.
The minimum salary was increased from 8,000 taka to 12,500 taka.
They are facing major challenges at the crossings on both sides of the border.
A half a billion dollar loan to build a new deep water shipping container terminal at Colombo Port.
More than 1,400 dengue deaths.
He is concerned that the authorities may be too hostile to foreigners when more skilled workers are needed.
37 percent.
No, it did not trigger a tsunami.
Three times.
The death toll has increased to 31.
It has declined for the first time in almost 30 years by 0.1 years.
Following a deadly explosion at the Canadian embassy in Abuja.
On Wednesday, with temperatures dropping to as low as 1.8 degrees Celsius.
Five Indians were killed.
Sagheer Bin Aziz, the Chief of Staff of Yemen's armed forces.
World Current Affairs- Jan 11, 2023
A reality TV personality who is Indian-American was given a 78-month prison term for leading a statewide telemarketing fraud scam that preyed on "weak, elderly victims."
Former "Real Housewives of Salt Lake City" actress Jennifer Shah, 49, earlier entered a guilty plea to one count of conspiracy to conduct wire fraud in connection with telemarketing.
2-According to Anton Siluanov, Russia's finance minister, the country's budget deficit in 2022 was 2.3% of GDP.
3-US President Joe Biden expressed surprise when secret documents from the time he served as Vice President under former President Barack Obama were brought to one of his former private offices.
World Current Affairs
4-The UK police have made public "bodycam" photographs of 10 men sought in connection with the racial confrontations in Leicester that broke out last October during an India-Pakistan cricket match.
5-The Ministry of Public Health in Ecuador has confirmed that a nine-year-old girl has contracted the A-H5 type of avian influenza, making her the first person to do so there.
6-On November 30, 2022, Ecuador issued a 90-day animal health emergency following the discovery of the highly dangerous avian influenza virus in chicken farms.
World Current Affairs
7-A motion to declare a state of emergency due to the area's homelessness epidemic was granted by the Los Angeles County.
8-According to a research published by the UN Inter-agency Group for Child Mortality Estimation, more than 5.0 million children under the age of 5, including 2.3 million newborns, as well as 2.1 million children and youth aged 5 to 24 years — 43% of whom are adolescents — died in 2021.
9-King Constantine II of Greece dies dead in Athens at the age of 82. He ruled the country from 1964 to 1973, when the monarchy was dissolved.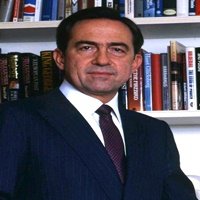 10-A former doctor of Indian descent who had already been found guilty of 115 counts of sexual assault against 28 women was given two more concurrent life sentences for doing pointless invasive tests.
Manish Shah, 53, was given two life sentences on Monday, each of which will begin to run concurrently after serving a minimum of 10 years.
For more, World Current Affairs, click here
For other current affairs, click here
For video news of India and the world, click here
(Visited 9 times, 1 visits today)