Sports Current Affairs-2022-Dec 10
1-To watch the FIFA World Cup, actor Aparshakti Khurana is now in Qatar. The actor is no stranger to sports; he served as captain of the Haryana U-19 cricket team and recently attended the Netherlands vs. USA match.
2- In a significant move to increase interest in cricket in South Asian nations, the IPG Group will launch the Malaysian T20 league in June–July 2023.
3-The IPG Group's initiative and readiness to hold its T20 league in Kuala Lumpur, Malaysia are appreciated by the Malaysian Cricket Association.
Sports Current Affairs
4-On Saturday in Delhi, Railway Sports Promotion Board (RSPB) won the 2nd Hockey India Senior Men's Inter-Department National Championship by defeating Petroleum Sports Promotion Board (PSPB) in the championship game.
5-Ishan Kishan, 24, also joined Gayle, Martin Guptill, and Fakhar Zaman as the seventh man to score a double century, joining Sachin Tendulkar, Virender Sehwag, and Rohit Sharma as the first Indians to do so in ODIs. In men's ODI cricket, he also holds the record for the youngest double hundred.
6-Ishan Kishan's record-breaking double-century against Bangladesh in the third ODI was lauded by India's acting skipper K.L. Rahul, who said the left-handed opener "truly took his moment with both hands."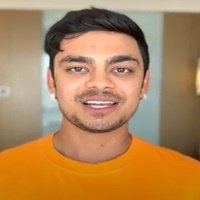 Sports Current Affairs
7-The next match of India's tour of Bangladesh is a two-match Test series that will begin on December 14 at the same location as the third ODI on Saturday.
8 – From December 11 to December 22 in Bengaluru and Tumkur, Karnataka, the 60th National Roller Skating Championship will take place.
9-The Karnataka Roller Skating Association is hosting the 60th National Roller-Skating Championship under the direction of the Roller-Skating Federation of India (RSFI).
At the 60th National Roller-Skating Championship, Andhra Pradesh is sending the largest contingent with 367 skaters, while hosts Karnataka is sending 328 skaters.
Sports Current Affairs-2022-September 21
1. Who declared last Thursday that he would stop competing in Grand Slam tournaments and the ATP Tour following the Laver Cup, which was held in London from September 23 to 25?
2. Who was the 22-year-old Indian football player who travelled to Vietnam in 2002 with the national squad to compete in the LG Cup?
3. Who has hailed Tom Kim, a rookie, as the International Team's little secret weapon as they seek to overcome the odds in the Presidents Cup against a United States team that is stacked with talent?
4- Who made the claim that India should be concerned about senior pacer Bhuvneshwar Kumar getting taken for a lot of runs in the final few overs?
5- Who kept soaring in her breakout season, eliminating top seed Paula Badosa in the second round of the Pan Pacific Open in Tokyo in 78 minutes to get to the quarterfinals?
Sports Current Affairs-2022
6 – Who will Zheng next play in her attempt to advance to her second WTA semifinal and first at the WTA 500 level?
7- Who was chosen to join Pakistan's team for the upcoming Women's T20 Asia Cup in place of fast bowler Fatima Sanas?
8-What athletic competition was originally scheduled to take place in Bangladesh in 2020?
9- Where will the 2022 Women's T20 Asia Cup matches be played?
10) Where will the Women's T20 Asia Cup be held?
Sports Current Affairs-2022
11- Who thinks the impact player rule, which the Board of Control for Cricket in India (BCCI) plans to implement in domestic cricket, has the potential to open up intriguing opportunities that teams could take advantage of in a particular game?
12- Who is planning to implement the Impact Player rule for the upcoming season through the men's domestic T20 tournament, the Syed Mushtaq Ali Trophy, which is planned to start on October 11?
13- Who thrilled the sizable home crowd by easily defeating West Bengal 3-0 in the men's table tennis semifinals of the 36th National Games at the PDDU indoor stadium in Surat?
14- Who believes that the Indian team's development of fresh, youthful finishers like Rahul Tewatia and Shahrukh Khan is appropriate at this point, giving the team more choices in this area going forward?
15- According to the England and Wales Cricket Board (ECB), who is scheduled to return to Lord's for a four-day Test match against England next year?
Sports Current Affairs-2022
16-Which game's preparations for the upcoming season are well underway to keep the PKL Trophy?
17-During the Gujarat Giants' arrival in New Delhi for their Legends League Cricket matches, who is back in his hometown?
18- Who approved the expanded scheduling for the 2023 Ashes Series between men and women?
19- Who said that the 2023 ICC World Test Championship (WTC) final will be held at The Oval in London, with the 2025 edition of the championship match taking place at Lords?
20. Where and when were the upcoming two World Tennis Championship Finals to be held in England?
Sports Current Affairs-2022
ANSWERS
1-Swiss legend Roger Federer
2-Mahesh Gawali, the legendary centre-back
3-Veteran star Adam Scott
4-Legendary India batter Sunil Gavaskar
5-China's Zheng Qinwen
6-Either Elise Mertens or Claire Liu
7-Left-arm spinner Nashra Sundhu
8-The upcoming Women's T20 Asia Cup
9-Sylhet International Cricket Stadium and Sylhet Outer Cricket Stadium
10- In Sylhet, Bangladesh from October 1 to 15.
11- Former India wicketkeeper-batter Saba Karim.
* He was the ex-member of the senior selection committee
12-The BCCI
13-Favourites Gujarat
14-Former India wicketkeeper-batter Saba Karim.
15-Ireland Men's team
Sports Current Affairs-2022
16-vivo Pro Kabaddi League
17-Indian batting great Virender Sehwag
18-The England and Wales Cricket Board (ECB)
19-The International Cricket Council (ICC)
20-During the ICC Annual General Meeting in Birmingham in July
(Visited 37 times, 1 visits today)