Telangana Current Affairs-December 9, 2022
1-After the Election Commission approved the name change of TRS to BRS, party leader and Telangana Chief Minister K Chandrasekhar Rao (KCR) on Friday raised the flag of Bharat Rashtra Samiti (BRS), thus launching TRS into national politics.
To fight for the creation of a separate state of Telangana out of an undivided Andhra Pradesh, Telangana Chief Minister KCR founded the TRS in 2001.
Telangana Current Affairs
3-At Exhibition Ground, preparations for the impending Numaish in Hyderabad, which will start on January 1, 2023, are in full gear.
4-Boodati Laxminarayana, the proprietor of Sahiti Infratec Venture, will be placed in the Central Crime Station (CCS) police's custody for three days starting on Saturday in order to conduct more questioning. Sahiti group is accused of defrauding over 2,500 clients out of Rs 900 crore through a number of projects.
5-Telangana Chief Minister K Chandrashekar Rao stated on Friday that while power outages may occur in New York, London, and Paris, they won't affect Hyderabad. These comments were made by the chief minister at the Aiport Express Metro Corridor's groundbreaking ceremony.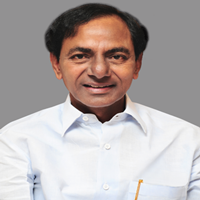 Telangana Current Affairs
6-On Thursday, the Telangana State Public Service Commission (TSPSC) published a general recruitment notice for the positions in the department of drugs control administration.
There are 18 open positions for drug inspectors, according to the notification. From December 16 through January 5, 2023, applicants can submit their online applications for the same.
7-The Goshamahal MLA Raja Singh has been charged by the Mangalhat police for allegedly uttering offensive remarks on social media.
8-The fifth iteration of the Lamakaan Amateur radio conference will begin on Friday at the Muffakham Jha College of Engineering and Technology (MJCET).
Telangana Current Affairs
9-On Sunday, the 5th convocation of the Rajiv Gandhi University of Knowledge and Technologies (RGUKT)-Basar will be attended by the Ministers of Municipal Administration and Urban Development KT Rama Rao, P Sabitha Indra Reddy, and Forest Allola Indrakaran Reddy.
10-Priyankaa Varghese, FCRI's dean, gave a quick overview of the seminar's major goal while speaking at the "Intellectual Property Rights (IPR) in Forest Genetic Resource Conservation & Management" conference on Friday at FCRI, Mulugu. It was designed to raise awareness of the different IP techniques available for managing and conserving forest genetic resources.
Telangana Current Affairs
11-A number of student organisations from the University of Hyderabad and Maulana Azad National Urdu University (MANUU) protested the Central Government's decision to end the Maulana Azad National Fellowship (MANF) for minority communities beginning with the academic year 2022–2023 on their respective campus.
Watch for more GK and current affairs here
Watch for other current affairs here
(Visited 7 times, 1 visits today)