Sports- One-Liners- for various competitive examinations
Thank You all for landing on the page of Sports.
The subject Sports
plays an important role in various competitive examinations conducted by various organizations.
Sports
One-Liners help a lot.
It plays an important role in various competitive examinations conducted by various organizations.
The
bits help a lot.
Some of the Sporting events -One Liners are as follows
---
1- 
Virender Sehwag 
has become the first Indian to score a triple century in Tests.
---
2-The first Commonwealth Games were held in the year 1930 at Hamilton (Canada).
---
3- Indian cricketer

Sachin Tendulkar

has earlier bagged a deal with ESPN.
---
4-Australian player

Merv Hughes

was known as 'Fruitfly' amongst the rest of the team.
---
5- The Trophy/Cups Agha Khan Cup is associated with the game of Hockey.
---
6- Thailand has hosted the Asian Games for a maximum number of times.
---
7-

Ben Johnson

, the well-known athlete belongs to Canada.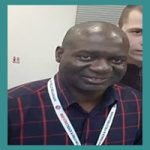 ---
8-The first Commonwealth Games took place in 1930.
---
9-

Susi Susanti

is associated with Badminton.
---
10- The first Indian woman to scale the Mount Everest is

Bachhendri Pal

.
---
11-Delhi Cricketer

Virender Sehwag

made his one-day international debut against Pakistan.
---
12-India played its 1st one-day international match in

Headingley

.
---
13-

Rahul Dravid

is the only cricketer to score two successive centuries in a World Cup.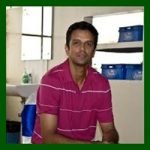 ---
14-

Ramanathan Krishnan

was the first Indian, to reach the semi-final in Wimbledon Tennis Championship.
---
15-

Sachin Tendulkar

started his International cricketing career at the age of 16.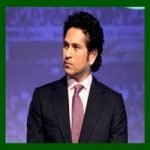 ---
16-

Modern Olympic

Games have been canceled thrice i.e in 1916, 1940 and 1944 Since its revival.
---
17- 434 wickets had been taken by

Kapil Dev

in Test matches when he retired.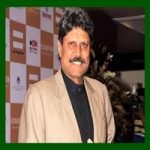 ---
18-

Jack Nicklaus

is the only golfer to win the Masters Tournament six times.
---
19-Olympic Games after the 4th century AD restarted (Under IOC) from the year 1896.
---
20-

Sachin Tendulkar

made his Test debut in the year 1989.
---
21-The

Asian Games

were held in Delhi for the first time in 1951.
---
22-

Althea Gibson

was the first black tennis player to win a Wimbledon title.
---
Also watch Sports other bits

here 
Also watch Current Affairs here
(Visited 45 times, 1 visits today)