History One-Liners for various competitive examinations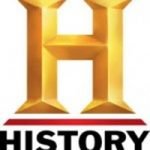 Thank You for landing the History section page.
Maximum questions come from this portion in different competitive exams.
Here are some important History one-liners for students competing for various exams
Watch some of the important Bits below. 
---
1-

Mahatma Gandhi

was born on 02-10-1869 at Porbandar. He is called the father of a nation.
---
2-Mahatma Gandhi's full name is

Mohandas Karam Chand Gandhi

.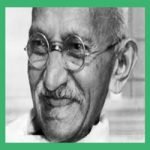 ---
3-

Kasturba

was the wife of Mahatma Gandhi.
---
4-

The Story of My Experiments with Truth

, Hind Swaraj or Indian Home Rule are the books written by Mahatma Gandhi.
---
5-

Sabarmati Ashram

is situated in Ahmadabad, Gujarat.
---
6- The first satyagraha in India took place at

Champaran, Bihar

in 1917.
---
7-Gandhi Ji was humiliated and ousted by

Peter marits burg

in South Africa (in 1893).
---
8- For the first time, Gandhi Ji went to jail in 1908 at

Johannesburg

in South Africa.
---
9-

Indian opinions

(1904),

Yang Indian

and

Navjeevan weekly

newspaper was established by Mahatma Gandhi.
---
10-

Kaiser-I-Hindi

was abandoned by Gandhi Ji due to Jailiyawala bag massacre (1919).
---
11-

Wardha Ashram

is situated at Sevagram, Wardha, Maharashtra.
---
12-

Gopal Krishna Gokhale

is political Teacher of Gandhi Ji.
---
13-

All India Harijan samaj

was started by Gandhi Ji in 1932
---
14-

Ravindranath Tagore

called first time as Mahatma.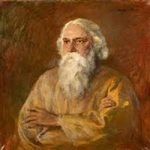 15-

Leo Tolstoy

is considered as spiritual Teachers of Gandhi Ji.
---
16- Gandhi's third satyagraha was

Kheda satyagraha

in 1918.
---
17- In Gujarati language

Autobiography

by Gandhi was written.
---
18- Gandhi was Graduated in law in 1891 in Law from the

University of Landon

.
---
19- The real name of Gandhi's Autobiography is '

The Story of My Experiments with Truth'.
---
20- Gandhi Ji published

Hind Swaraj

in 1908.
---
21- Mahatma Gandhi returned to India on January 9, 1915.
---
22- 9th January is observed as

Pravasi Bharatiya Divas

.
---
23- Weekly magazine

Harijan

in 1933.
---
24-Gandhi's autobiography was published in 1927 (Navajeevan).
---
25- Mahatma Gandhi got marriage at the age of 13 years.
---
26- Gandhi Ji was assassinated on 30-01-1948 by

Nadhuram Vinayak Godse

.
---
27-Gandhi's Last word was

Hey Ram.
---
Also, watch another post on History here
Watch Current Affairs here 
(Visited 53 times, 1 visits today)